Case Presentation:
A 90 year-old man presented with three weeks of progressive weakness and jaundice. He denied abdominal pain, nausea, vomiting or changes in stool color. He denied recent travel or sick contacts. His past medical history was significant for hypertension and osteoporosis, for which he was prescribed losartan and alendronate. There were no changes in his medications. He denied high-risk behaviors. Physical examination was only notable for jaundice and scleral icterus. Laboratory tests were significant for a hemoglobin of 6.8 mg/dL (baseline 14 mg/dL), MCV 120 fL, total bilirubin of 6.0 mg/dL, direct bilirubin 2.2 mg/dL, 19.6% reticulocytes, lactate dehydrogenase 417 U/L and a haptoglobin of <1.0 mg/dL. CT abdomen and pelvis was unremarkable. Peripheral smear showed spherocytes without schistocytes or atypical lymphocytes (Figure 1). Direct Coombs test was positive and warm IgG autoantibodies were detected. Consequently, a diagnosis of idiopathic warm autoimmune hemolytic anemia (AIHA) was made. High dose prednisone was initiated, and the dose was successfully tapered one month after diagnosis with normalization of his hemoglobin.
Discussion:
Warm AIHA is an exceedingly rare cause of hemolytic anemia characterized by lysis of RBC membranes due to IgG autoantibodies. Although the etiology of warm AIHA is often unknown, it can be due to viral infections, lympho-proliferative disorders, autoimmune diseases, and drugs, such as beta-lactam antibiotics or T-lymphocyte suppressing drugs.1Treatment for idiopathic warm AIHA is directed at modulating the immune system's response. First-line treatment is high-dose corticosteroids. Response is usually achieved by the second week after which the steroids should be slowly tapered over weeks to months. Additional treatments for refractory cases include splenectomy or immunosuppressive agents such as rituximab, azathioprine or cyclophosphamide.
Conclusions:
Hospitalists should be aware of the diagnosis of warm AIHA and its causes. While painless jaundice is classically associated with pancreatic cancer, one must consider hemolytic anemia as a possible alternative diagnosis as suggested by serologic tests, peripheral blood smear and direct anti-globulin tests. Workup should include investigation for malignancies, autoimmune disorders, and culprit drugs. Often an underlying cause is not found. Treatments for warm AIHA are highly effective in most cases underscoring the importance of making the correct diagnosis.
References:
1. Packman CH. Hemolytic anemia due to warm autoantibodies. Blood reviews 2008;22:17-31.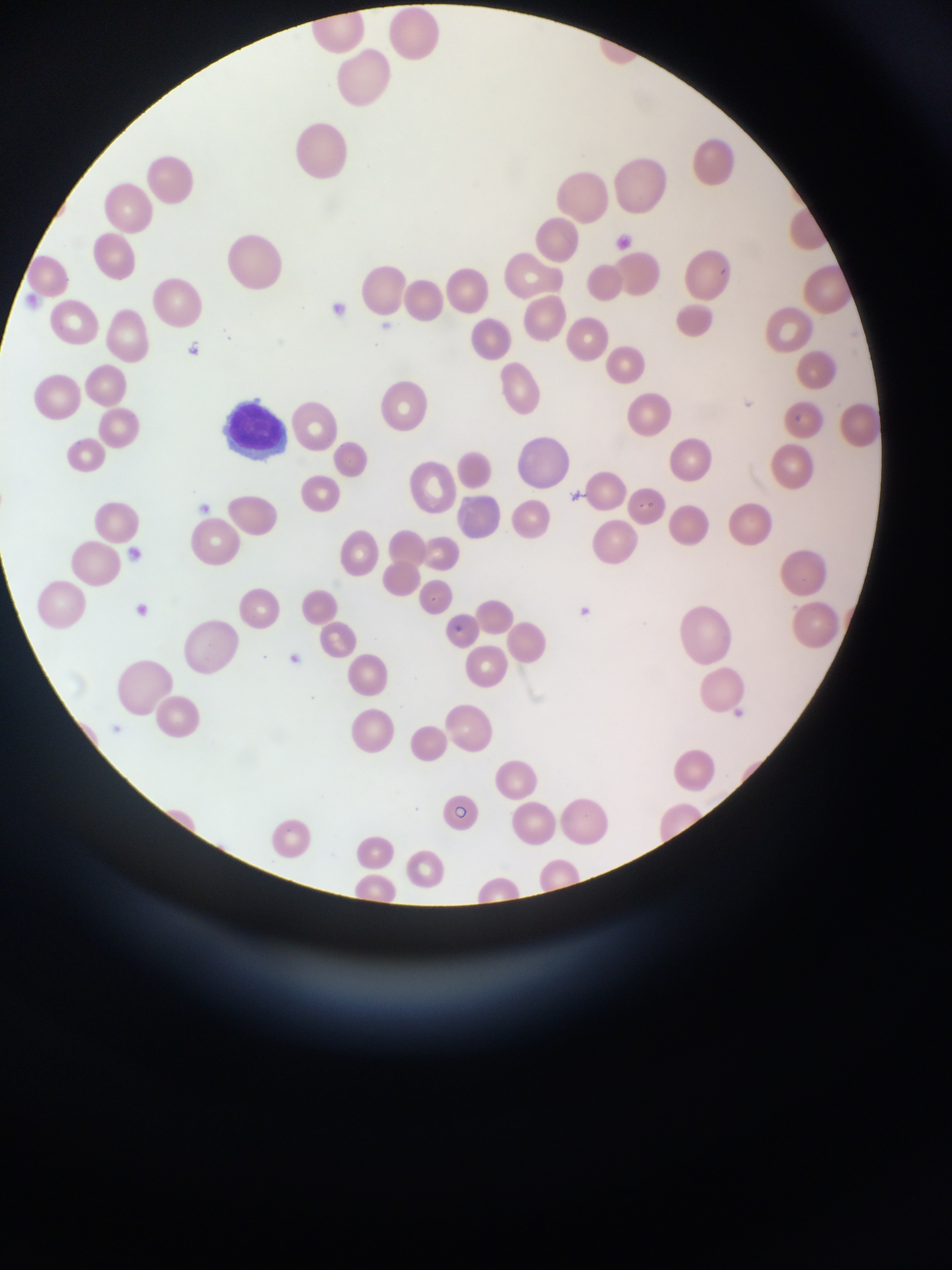 To cite this abstract:
Mauricio R, Villagomez SM. Warm Autoimmune Hemolytic Anemia: An Unusual Presentation of Painless Jaundice. Abstract published at
Hospital Medicine 2016, March 6-9, San Diego, Calif.
Abstract 672.
Journal of Hospital Medicine.
2016; 11 (suppl 1). https://www.shmabstracts.com/abstract/warm-autoimmune-hemolytic-anemia-an-unusual-presentation-of-painless-jaundice/. Accessed April 9, 2020.
« Back to Hospital Medicine 2016, March 6-9, San Diego, Calif.