Case Presentation: A 91 year-old male with a PMH of prostate cancer status post transurethral resection of the prostate and external beam radiation therapy twenty years prior, radiation prostatitis, intermittent hematuria, and chronic constipation presented to the hospital with worsening lower abdominal pain that radiated to his back for 3 months duration. Abdominal exam was notable for normoactive bowel sounds, mild tenderness to palpation of the lower quadrants, and no flank tenderness. Laboratory results showed a creatinine of 1.1, hematuria, erythrocyte sedimentation rate of 35, and a hemoglobin of 13.5. A CT scan demonstrated a new retroperitoneal inflammatory process (previous CT performed 9 months earlier) around the aortic bifurcation extending down both proximal common iliac and internal iliac arteries causing mild bilateral hydronephrosis." An MRI was performed which showed suspicious thickening of the posterior bladder wall, along with multiple abnormal right external iliac and femoral nodules. Urine cytology demonstrated malignant cells consistent with urothelial carcinoma. A urinary bladder biopsy was consistent with invasive poorly differentiated urothelial carcinoma, focally involving the muscularis propria. With this unfortunate diagnosis the patient chose to forego chemotherapy and enrolled in hospice care.
Discussion: With a prevalence of only 1.4/100,000, retroperitoneal fibrosis (RF) is a rare disease characterized by chronic inflammation of the soft tissues in the retroperitoneum, including periurethral fibrosis. The etiology of RF is categorized under two encompassing umbrellas, idiopathic (approximately 2/3 of cases) or secondary (approximately 1/3 of cases). Secondary causes include drugs such as bromocriptine, hydralazine, or beta blockers; malignant diseases such as carcinoid, lymphoma, or carcinoma of the colon; infections such as tuberculosis or actinomycosis, or other including histiocytoses, amylodisis, trauma, or barium enemas. Common presenting signs and symptoms include dull and poorly localized low back pain. Constipation is prevalent in 16% of patients with RF as well. Laboratory evaluation may demonstrate a mild to severe azotemia as well as an increased inflammatory markers. CT or MRI are the diagnostic imaging tests of choice. The mainstay of treatment of idiopathic RF is steroid therapy, while treatment for secondary RF is aimed at ameliorating the identified source. Secondary RF as a result of malignancy tends to have a poor prognosis and is thus important to identify as early as possible.
Conclusions: Retroperitoneal fibrosis is an uncommon finding associated with a variety of etiologies. Prompt evaluation is warranted as the underlying cause will determine treatment and prognosis. This case is unique in that urothelial carcinoma is not frequently described as a malignancy presenting with retroperitoneal fibrosis.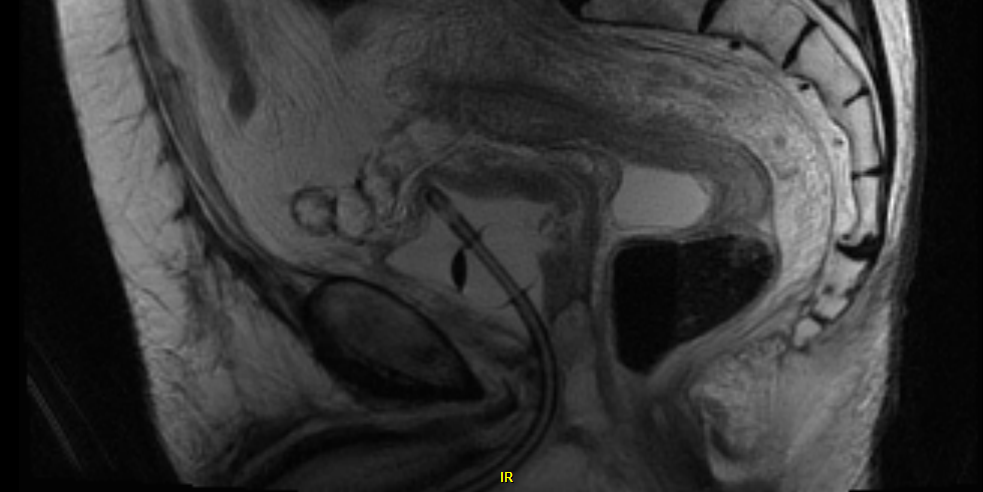 To cite this abstract:
Cowdell JC, Sears S, Harris DM. Urothelial Carcinoma Leading to Secondary Retroperitoneal Fibrosis. Abstract published at
Hospital Medicine 2016, March 6-9, San Diego, Calif.
Abstract 478.
Journal of Hospital Medicine.
2016; 11 (suppl 1). https://www.shmabstracts.com/abstract/urothelial-carcinoma-leading-to-secondary-retroperitoneal-fibrosis/. Accessed April 4, 2020.
« Back to Hospital Medicine 2016, March 6-9, San Diego, Calif.