Case Presentation:
A 49-year-old Nigerian woman with sarcoidosis not on immunosuppressants presented to the emergency department with one week of fever and right upper quadrant pain. The fevers occurred nightly and were as high as 102° Fahrenheit. She otherwise felt fatigued with intermittent headaches. Past medical history was additionally notable for recurrent malarial infections during childhood. She had lived in Houston since 1993 with last travel to Nigeria in 2011. She denied intravenous drug use and had never received a blood transfusion.
On initial exam, the patient was tired-appearing but in no acute distress. Temperature was 98.4° Fahrenheit with heart rate 112, blood pressure 98/54, respiratory rate 16, and oxygen saturation 99% on room air. Physical exam was notable for conjunctival pallor and mild right upper quadrant tenderness with negative Murphy's sign.
Laboratory assays showed a white blood cell count of 11.0 K/uL with normal differential, hemoglobin 9.0 g/dL with mean corpuscular volume 83 fL, and platelets of 54 K/uL. Creatinine was 1.4 mg/dL with normal electrolytes and liver enzymes. Total bilirubin was 1.2 mg/dL with direct fraction 0.3 mg/dL.
Although there was no initial suspicion of malaria given her remote travel history, a review of the patient's peripheral blood smear was done because the automated reading revealed "atypical lymphocytes". The laboratory technician identified red blood cells with intracellular trophozoites and extracellular gametocytes. Parasitemia level was estimated at 3%, and PCR testing confirmed Plasmodium falciparum.
The patient was diagnosed with severe malaria and treated with IV quinidine and oral doxycycline with prompt clinical improvement and resolution of parasitemia. During her hospital stay, it was noted that her pulmonary sarcoidosis had worsened per computed tomography of the chest.
Discussion:
Although malaria was declared eradicated in the United States by the CDC in 1950, there are an estimated 2,000 cases annually. Most occur in patients who have recently traveled to endemic countries, but there have also been rare cases of local, intravenous drug, and transfusion related transmission.
This patient developed clinical malaria more than four years after travel to Nigeria. Unlike other species of malaria, P. falciparuminfection does not result in hypnozoite liver stage from which relapses occur. Most infections result in clinical disease within 12 days of exposure, and 98% occur within 3 months. Her presentation is most consistent with falciparum malaria recrudescence, a rare illness occurring in patients from areas endemic for malaria. The proposed pathogenesis is related to partial immunity from previous infections allowing subclinical parasitemia to persist for years with a change in immune status allowing progression to clinical malaria. In this patient, progression of her untreated sarcoidosis was thought to be the trigger for developing severe clinical malaria.
Conclusions:
In summary, malaria should be considered in patients presenting with fever who have personal history of malaria infection, even if they do not have a recent travel history.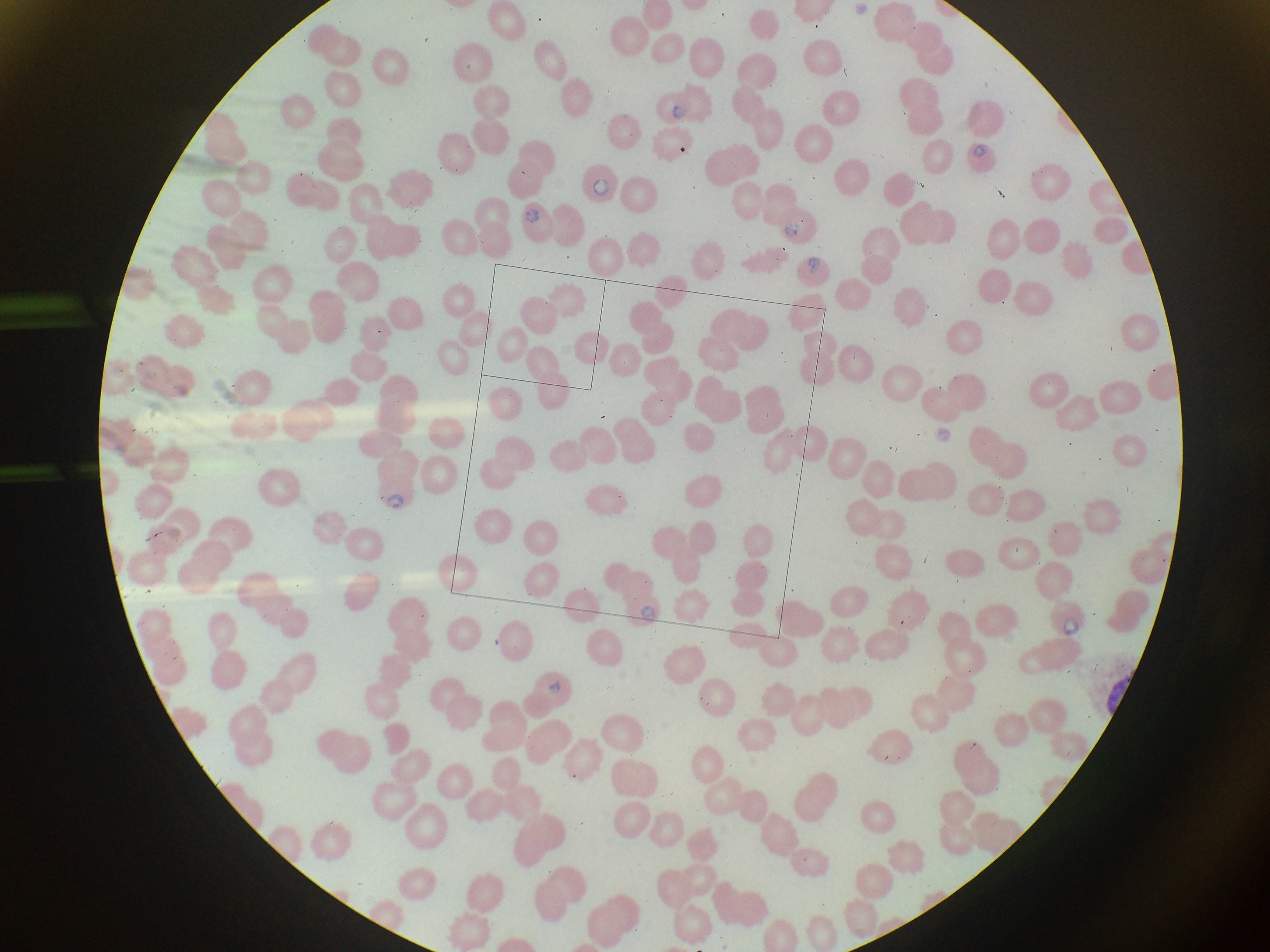 To cite this abstract:
Salciccioli KB, Rajagopal S, El Sahly H. The Four Year Itch: Recrudescent Malaria in a Patient with Sarcoidosis. Abstract published at
Hospital Medicine 2016, March 6-9, San Diego, Calif.
Abstract 774.
Journal of Hospital Medicine.
2016; 11 (suppl 1). https://www.shmabstracts.com/abstract/the-four-year-itch-recrudescent-malaria-in-a-patient-with-sarcoidosis/. Accessed March 29, 2020.
« Back to Hospital Medicine 2016, March 6-9, San Diego, Calif.