Case Presentation:
A 70 year old woman with no known past medical history presented to a district hospital in Hinche, in Haiti's Central Plateau, with symptoms of dyspnea and lower extremity edema. Her family reported the symptoms had been present for eight days. On admission, she had a blood pressure of 80/40, heart rate of 110, and oxygen saturation of 93% on four liters of oxygen. Her exam revealed bibasilar crackles and 3+ pitting edema to her thighs. She was initiated on IV furosemide and IV dopamine for presumed cardiogenic shock secondary to previously undiagnosed heart failure. On hospital day #3, a bedside ultrasound was performed by the authors, which revealed global severely reduced systolic function and a large mobile mass within the left ventricle. The images were reviewed remotely by a cardiologist and felt to be most consistent with intra‐ventricular thrombus. The patient was initiated on therapeutic doses of subcutaneous heparin and transitioned to warfarin for ongoing anticoagulation. Repeat ultrasound six weeks after presentation demonstrated no residual clot.
Discussion:
Decompensated heart failure is a common inpatient diagnosis in all parts of the world, including Haiti. Complications such as intra‐ventricular thrombus likely occur frequently but are rarely diagnosed in settings like ours due to limited diagnostic capabilities. Left ventricular thrombus can occur as a complication of systolic heart failure or following myocardial infarction (MI). Echocardiography is the diagnostic tool of choice, with an estimated sensitivity of 85‐90% and a specificity of 95%. Patients with mobile thrombi, as in this case, have a higher risk of embolization. For thrombi with an elevated risk of embolization, treatment with heparin followed by at least three months of warfarin is the recommended therapy. Appropriate treatment, however, relies on prompt diagnosis.
Conclusions:
In the growing field of global health hospital medicine, hospitalists often work in settings with few diagnostic and therapeutic resources. Bedside ultrasound is a powerful tool in these situations, allowing for confirmation of suspected diagnoses and identification of complications. In this case, basic ultrasound techniques confirmed severe systolic heart failure and discovered a potentially fatal condition, intra‐ventricular thrombus. It can be effectively applied to evaluate cardiac, abdominal, pulmonary, and vascular conditions in real time. Hospitalists practicing in many settings, especially those with limited access to specialists or other resources, should be encouraged to learn basic ultrasound techniques and apply them in their daily practice. The tremendous value added to diagnosis by portable ultrasound will only continue to increase as costs for machines go down in the future. In conclusion, this case demonstrates the ability to successfully diagnose and treat a complex medical condition, left ventricular thrombus, in a resource‐limited setting using bedside ultrasound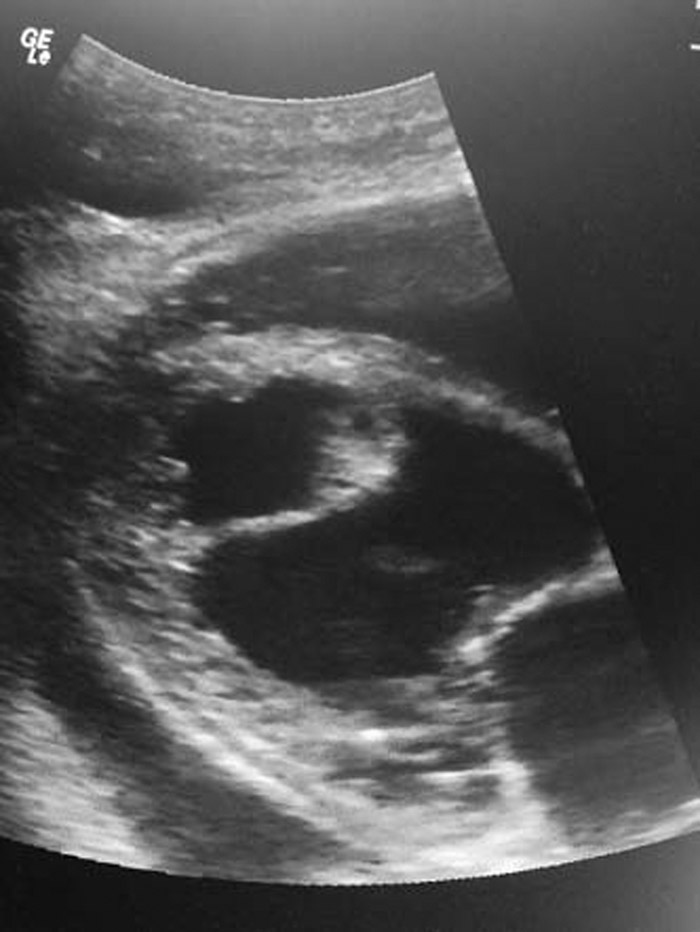 To cite this abstract:
Tittle R, Verma V, Auguste P. Seeing to the Heart of the Matter. Abstract published at
Hospital Medicine 2014, March 24-27, Las Vegas, Nev.
Abstract 649.
Journal of Hospital Medicine.
2014; 9 (suppl 2). https://www.shmabstracts.com/abstract/seeing-to-the-heart-of-the-matter/. Accessed April 4, 2020.
« Back to Hospital Medicine 2014, March 24-27, Las Vegas, Nev.