Background: Since the advent of Electronic Health Record(EHR) and subsequent workload of clinical documentation, Hospital Medicine physicians are finding themselves spending more time in front of the computer and less with their patients. The implementation of EHR was intended to help physicians improve productivity and quality, however, data shows we are spending up to 25% of our day in documenting, assessing and reviewing order entries. While EHR has its benefits, the significant burn out associated with documentation cannot be undermined. We decided to provide documentation support to our hospitalist physicians in order to improve physician and patient experience as well as efficiency.   
Purpose: Pilot scribe program with an aim to reduce physician workload thereby improving physician satisfaction, show positive trends in Physician Productivity, Case Mix Indices & HCAHPS scores.
Description: Our quality improvement project looked at the effect of starting scribe programs at 3 of our Hospital Medicine sites in California. A standard curriculum was developed to train scribes at each site in basics of medical terminology and documentation. The scribe implementation team also helped customize EHR templates and workflow to reflect the needs of each site. Upon completion of training, scribes were assigned to full-time physicians and covered up to 12 hour shifts.
We conducted physician surveys pre- and 6-month post- scribe implementation and reviewed HCAHPS scores; CMI and Physician Productivity(encounters per work hour). With the reduction in physician documentation time, they had more time which was spent at patient bedside; increasing patient encounters and improved work-life balance.
All 3 sites had an increase in productivity (Refer Table 1) with CMI for 2 sites showing an increase in 6 months(Table2). One site also showed a significant increase in HCAHPS scores (71% to 79.5%-Table 3). Post scribe implementation physicians answered the survey question "Are you interested in the scribe program" positively and were interested in continuing this program as it was value added to them.
Conclusions: The initial positive results encourage us to continue our Quality Improvement project and focus on standardized scribe onboarding program; clinical documentation & ICD 10 training and possibly scribes handing out Physician Care Cards. In our endeavor to achieve not only the Triple Aim (Population Health, low healthcare cost & Patient experience) but the Quadruple aim which adds the essential fourth pillar of Physician satisfaction- our scribe pilot project has shown a positive impact in reducing clinical documentation burden for physicians and improved productivity.
IMAGE 1: Productivity & CMI Tables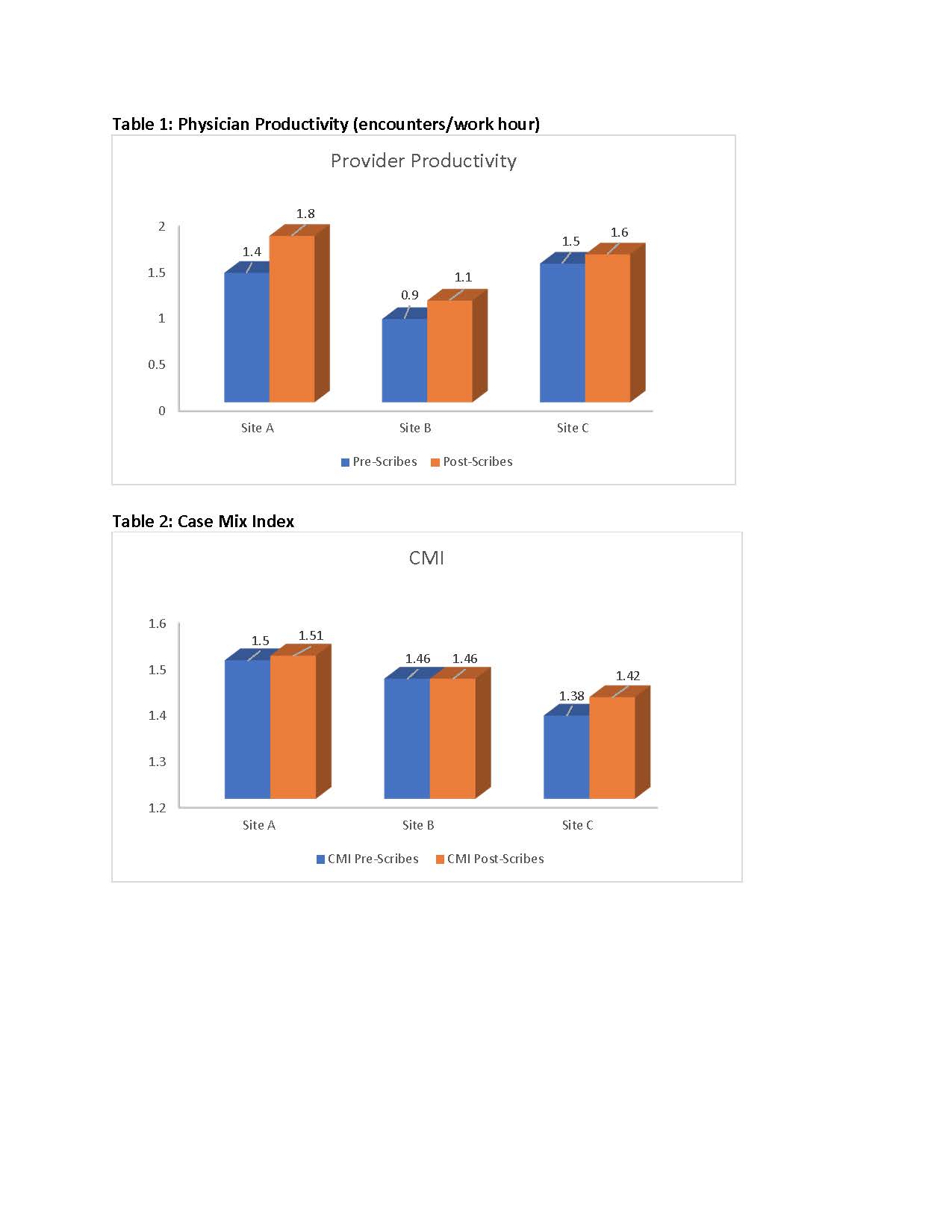 IMAGE 2: HCAHPS & Physician satisfaction Tables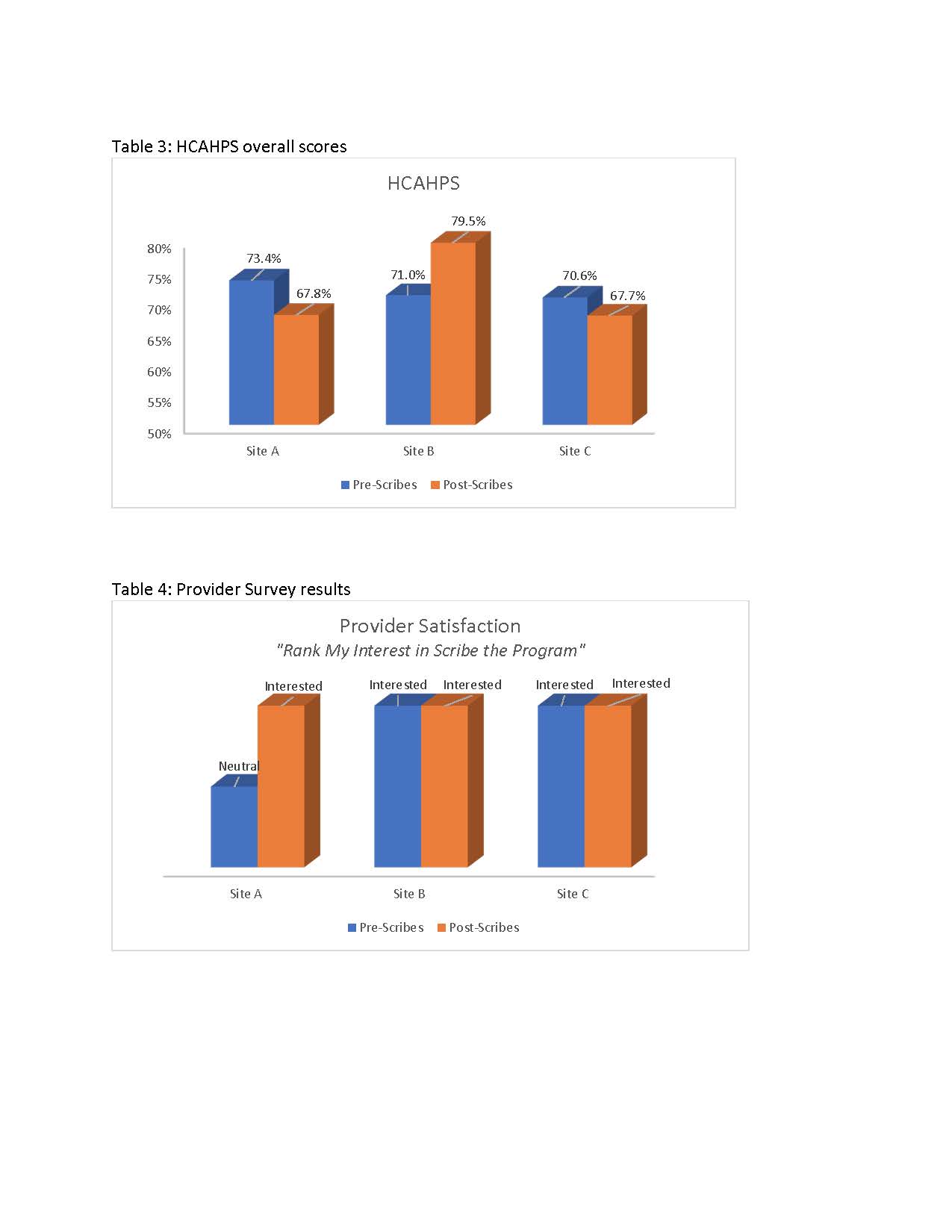 To cite this abstract:
Mehta, S; Johnston, R; Yadav, S; Cadotte, R; Maranda, M; Mogannam, J. SCRIBES IN HOSPITAL MEDICINE- A POWERFUL VALUE-ADDED RESOURCE!. Abstract published at
Hospital Medicine 2018; April 8-11; Orlando, Fla.
Abstract 223. https://www.shmabstracts.com/abstract/scribes-in-hospital-medicine-a-powerful-value-added-resource/. Accessed April 9, 2020.