Quality and Financial Outcomes from Gain Sharing: A 3‐Year Experience at Beth Israel Medical Center in New York
1BIMC, New York, NY
2BIMC, New York, NY
3BIMC, New York, NY
4Revere Family Health Center and Everett Family Health Center, Boston, MA
5BIMC, New York, NY
6Albert Einstein College of Medicine, New York, NY
7BIMC, New York, NY
Meeting: Hospital Medicine 2010, April 8-11, Washington, D.C.
Abstract number: 193
Background:
Health care costs now comprise 16% of our gross national product. If we do not modify how we spend our health care dollars, this cost will increase to 50% by 2080. Gain‐sharing programs strive to effectively align appropriate hospital resource utilization with physician incentives to decrease hospital costs without compromising quality of care delivery.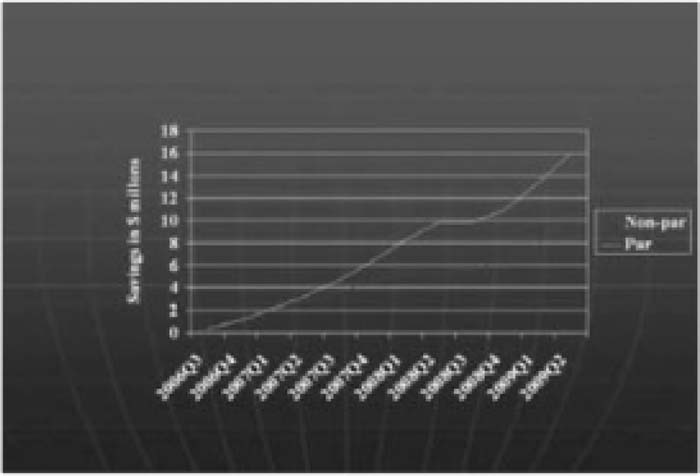 Purpose:
We will share our experience with Beth Israel Medical Center's gain‐sharing program over the last 3 years. Several components of this program are easily transportable to other institutions in order to achieve similar positive outcomes.
Description:
Beth Israel Medical Center (BIMC) is a 1000‐bed tertiary‐care hospital in New York City. BIMC was founded in 1889 to serve the poor immigrant community on the Lower East Side of Manhattan. It is also a major academic medical center and a university hospital and Manhattan campus for the Albert Einstein College of Medicine. Baseline length of stay and cost of cases by DRG were developed during the year prior to the inception of the study. Best practice norms (BPNs) were established at the average of the top 25th percentile of physicians for each APR DRG. From July 2006 through June 2009, hospita costs were analyzed in several cost centers, including operating room time, implant use. pharmacy, imaging, and ICU cost. Eligible cases included commercial insurance cases. Medicaid, Medicare, psychiatry, neonatal, and delivery cases were initially excluded, but Medicare cases were included after October 2008 resulting from a CMS‐approved demonstration project. Each physician was paid quarterly a percentage of savings based on Their costs compared To BPN and To their historic performance. Payments also required adequate performance in hospital‐defined quality measures, including medical records completion and core measure compliance. Over 3 years 1S4 physicians enrolled, representing 54% of Those eligible. The hospital saved $25.1 million during the 3 years for eligible admissions under The program ($16 million from participaling physicians and 39.1 million from nonparticipating physicians, P < 0.01], mostly from reduced length of stay and reductions in medical implant costs. Average quarterly payout was $1666 per physician. Physicians not paid for quality violations remained relatively stable: however, delinquent medical records decreased from an average of 43% in the second quarter of 2006 to 31 % in the second quarter of 2009 (P < 0.0001). Quality measures, including core measures, continued to improve during the study period.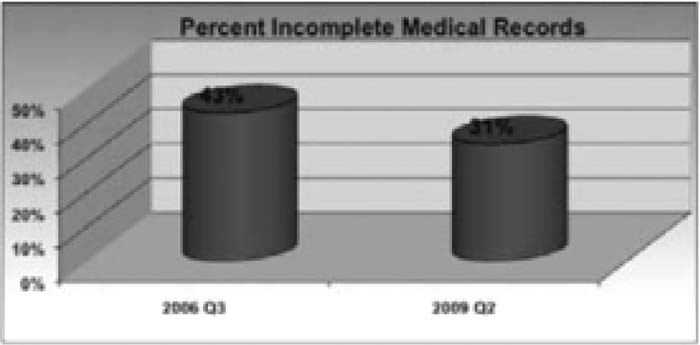 Conclusions:
Gain sharing provides a financial incentive for physicians to assist with inpatient cost savings through appropriate hospital resource utilization without compromise of quality standards.
Author Disclosure:
L, Sivaprasad, none; D. Bernard, none; M, Lipp, none; I. M, Leitman, none; D. Shulkin, none; R. Levin, none; C. Karalakulasingam, none.
To cite this abstract:
Sivaprasad L, Leitman I, Levin R, Karalakulasingam C, Lipp M, Shulkin D, Bernard D. Quality and Financial Outcomes from Gain Sharing: A 3‐Year Experience at Beth Israel Medical Center in New York. Abstract published at
Hospital Medicine 2010, April 8-11, Washington, D.C.
Abstract 193.
Journal of Hospital Medicine.
2010; 5 (suppl 1). https://www.shmabstracts.com/abstract/quality-and-financial-outcomes-from-gain-sharing-a-3year-experience-at-beth-israel-medical-center-in-new-york/. Accessed April 8, 2020.
« Back to Hospital Medicine 2010, April 8-11, Washington, D.C.