Case Presentation:
A 71 Year old Hispanic female with significant history of coronary artery disease status post coronary artery bypass grafting, chronic mastoditis with mastoidectomy few years ago, type 2 diabetes mellitus, hypertension and hyperlipidemia presented to the hospital for increasing right sided ear pain for three weeks. Patient was treated with oral antibiotics for three days before admission but her pain progressively got worse. She had associated fever, chills, headache, neck stiffness facial pain, ear discharge and photosensitivity. CAT scan head showed previous right mastoidectomy changes unchanged from previous study. A lumbar puncture was done that did not show evidence of meningitis. Patient was empirically started on triple antibiotics including vancomycin, cefepime and ampicillin along with ciprofloxin ear drops. An ENT consult was obtained and patient was found to have myringitis and mastoid bowl infection. Patient continued to deteriorate, an MRI of brain was obtained that showed 1.3×1.0 cm right nasopharyngeal abscess with associated erosion of clivus suggesting osteomyelitis. Patient underwent exploration with incision and drainage of nasopharyngeal abscess with nasal endoscopy under stereotactic guidance. This was found to be an extremely rare presentation requiring neurovascular guidance during instrumentation. Cultures from her nasopharyngeal abscess grew pseudomonas aeruginosa that was resistant to fluoroquinolones. Patient was treated with pipercillin-tazobactam for 6-8 weeks. Patient's symptoms improved on intravenous antibiotics and denied headaches or ear pain at 6 week follow up. Patient's CRP trended down from 78 mg/L to 18 mg/L at follow up. Patient's overall mortality was found to be very high due with her pseudomonas skull base osteomyelitis.
Discussion:
Brain abscess due to chronic otitis media or nasopharyngeal abscess has been documented in less number of cases compared to non-otolaryngologic infections. In a case series of 122 patients with brain abscess it was only noted 4 cases were due to chronic otitis/mastoiditis. High clinical suspicion is required for early intervention. Usual presentation include headaches, fevers, vomiting and neurologic deficits. Central skull base osteomyelitis such as in our patient can occur due to malignant external otitis, otogenic and sinugenic infections and is a life-threating condition. Pseudomonas infections are commonly seen in diabetics. Reduction in mortality could be achieved with early and radical operative treatment and with systemic antibiotics targeting the offending agents.
Conclusions:
Patient with brain abscess usually have underlying conditions including cyanotic heart diseases, lung infections, meningitis or osteomyelitis but our case is unique with nasopharyngeal abscess and chronic mastoiditis leading to skull base osteomyelitis. Early recognition and treatment is improtant because of associated high mortality.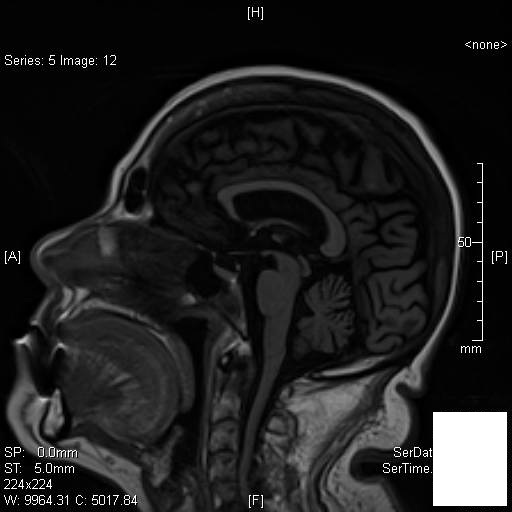 To cite this abstract:
Narayanan M, Kukreja R, Baskaran J, Vivekanandan R. Pseudomonas Osteomyelitis of Skull Base Presenting As Intractable Headache and Nasopharyngeal Abscess:. Abstract published at
Hospital Medicine 2015, March 29-April 1, National Harbor, Md.
Abstract 440.
Journal of Hospital Medicine.
2015; 10 (suppl 2). https://www.shmabstracts.com/abstract/pseudomonas-osteomyelitis-of-skull-base-presenting-as-intractable-headache-and-nasopharyngeal-abscess/. Accessed April 6, 2020.
« Back to Hospital Medicine 2015, March 29-April 1, National Harbor, Md.