Background: During hospitalization, many patients cannot identify the physician responsible for their care. Among patients cared for by a hospitalist, many of them are meeting their hospitalist for the first time. Previous work has shown that patients can meet up to 7 physicians and 18 other health professionals during a hospital stay. The large number of professionals on a patient's treatment team makes it difficult for a patient to identify their primary physician. In addition, patients are often unfamiliar with medical term "hospitalist." Failure to clearly identify to the patient the key members of their treatment team may adversely affect communication between physician and patient. Poor communication may be reflected in the HCAHPS (Hospital Consumer Assessment of Healthcare Providers and Systems) scores.
Purpose: To study the effect of a "MyCare Card" on patient-physician communication.
Description: We described a pilot project of the "Mycard Card" to help patients identify their physician on a medicine unit. A baseline survey showed that 17% of patients were able to name their hospitalist. The Division of Hospital Medicine and the Department of Patient Experience created a "MyCare Card" to help hospitalists introduce themselves to their patients. The "MyCare Card" included the name, contact information and photograph of the hospitalist. On the back of the card was the description of the role of the hospitalist and a blank space for patients to write questions. Three hospitalists were selected as the "intervention" group and were given the "MyCare Card" to give to patients on admission between 4/2018-7/2018. The remainder of the hospitalist service did not use a "MyCare Card." In surveys conducted on the pilot unit following the introduction of the "MyCare Card" 60% of patients were able to identify their hospitalist. We compared HCAHPS scores from patients discharged between 4/2017- 7/2017 and 4/2018-7/2018. The "communication with doctor" HCAHPS domain increased from 72.8 to 93.6 for the intervention group and decreased from 78.8 to 72.2 for the remainder of the hospitalist service.
Conclusions: Patient communication with physicians improves when the description of a "hospitalist" is communicated to the patient and when the patient's hospitalist is clearly identified to the patient. The introduction of the "MyCare Card" was associated with a larger proportion of patients able to identify their physician and this was associated with a higher HCAHPS score.
IMAGE 1: MyCare Card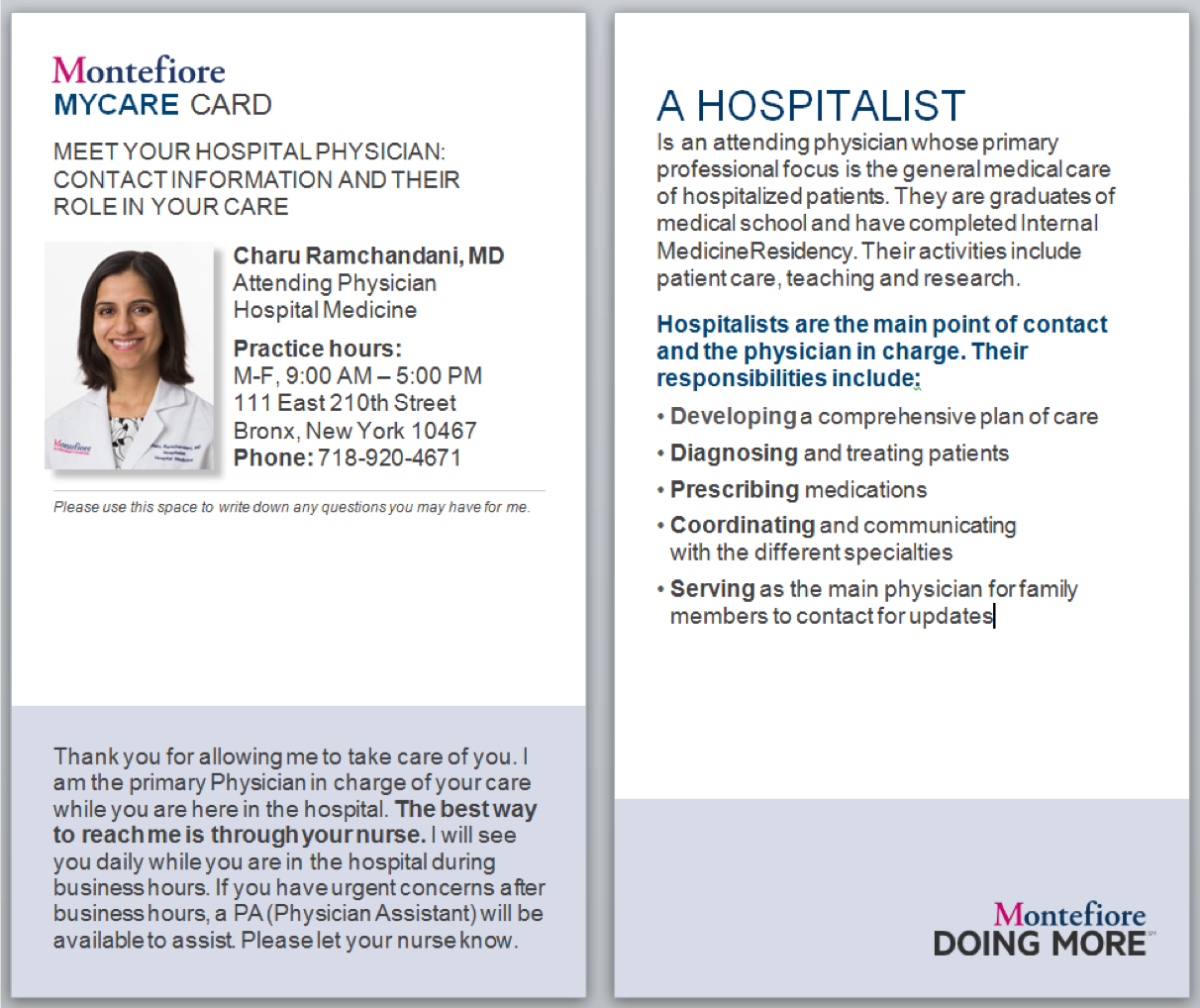 IMAGE 2: HCAHPS score results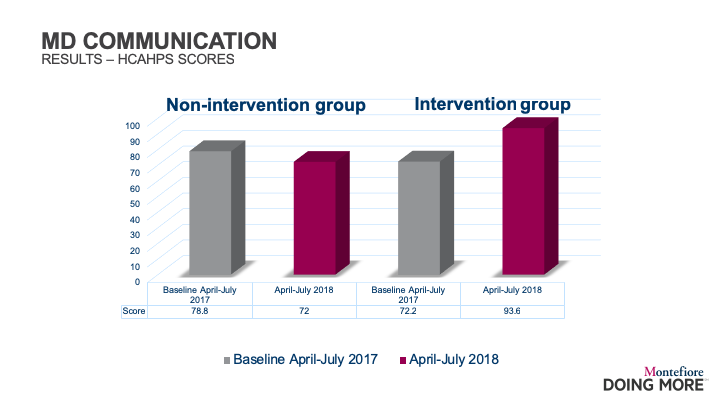 To cite this abstract:
Ramchandani, C; Dekhtyar, J; Khattar, M; Aksoy, T; Baron, S; Ceresnak, J; Southern, W. 'MYCARE CARD': A COST EFFECTIVE MEASURE TO IMPROVE PHYSICIAN-PATIENT COMMUNICATION AND HCAHPS SCORES. Abstract published at
Hospital Medicine 2019, March 24-27, National Harbor, Md.
Abstract 47. https://www.shmabstracts.com/abstract/mycare-card-a-cost-effective-measure-to-improve-physician-patient-communication-and-hcahps-scores/. Accessed January 28, 2020.
« Back to Hospital Medicine 2019, March 24-27, National Harbor, Md.