Background:
Numerous research studies and anecdotal experience show that in healthcare, a small percentage of patients account for a disproportionate number of ED visits and hospital admissions. For some of these patients, their visits are routinely for medically unnecessary reasons. This behavior places them at risk for uncoordinated care from providers who do not know them and drives up healthcare costs without improving quality. In 2012, we started a Care Plan Committee, composed of leaders from Nursing, Quality, Pharmacy, Care Management, Hospital Medicine (HM), Emergency Medicine (EM), and Risk Management, to create Care Plan templates that could be used for high risk patients.
Purpose:
To see whether specialized Care Plan work is sustainable for single organizations.
Description:
In review, we created two Care Plan templates (Narcotic restriction and Hospital Medicine/ED care plans) that could be placed on high risk patients. The templates were then entered into our electronic medical record (EMR). Patients deemed good candidates for Care Plans were referred by HM and EM providers, care management staff, and nursing. We then created a Hospital Medicine Care Plan Committee consisting of seven physicians, three physician assistants, and three care management staff. This committee meets monthly to review cases referred to them. If the committee decides that a Care Plan is appropriate, it is entered into the patient's EMR, and can be easily seen by any future provider when logging into the patient's chart, whether in the hospital, ED, or primary care clinic. Primary care providers are included in Care Plan creation whenever possible, and at a minimum are sent copies of their patient's Care Plan via the EMR.
Conclusions:
To date, we have had 118 patients referred to us for consideration of a specialized Care Plan. Data for the first 94 patients (note, the committee sometimes decides that a Care Plan is not appropriate for a referred patient) show an overall 67% reduction in ED visits and admissions when comparing resource utilization two months before and after Care Plan implementation. Our Finance department estimates that this results in an approximate $1.3 million cost savings. There have been no adverse outcomes to date, and several patients are now working with their healthcare team to wean off narcotics. Our Care Plans improved safety and continuity of care, especially for patients with narcotic‐seeking behavior, while reducing unnecessary use of healthcare resources. Indirect benefits have included: 1) Our ED has created their own Care Plan committee for high‐utilizers, 2) Our Nephrology department has asked for Care Plan templates for patients who frequently miss outpatient dialysis appointments, leading to poor clinical outcomes and higher costs.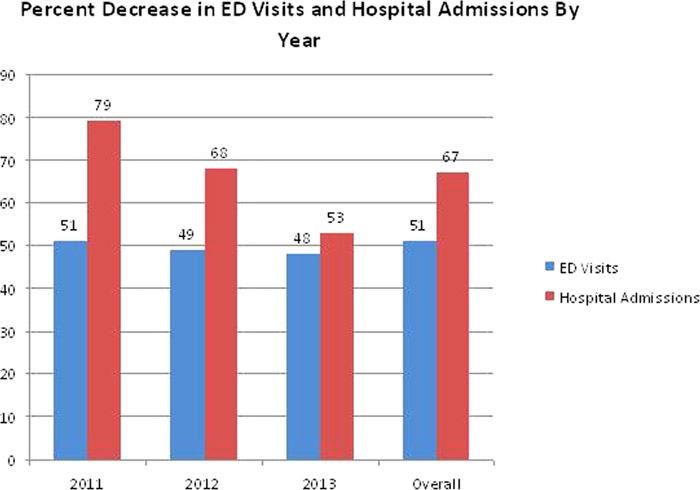 To cite this abstract:
Hilger R, Melander I, Winkelman T. Is Specialized Care Plan Work Sustainable? A Follow‐Up on Healthpartners' Experience with Patients Who Are High‐Utilizers. Abstract published at
Hospital Medicine 2014, March 24-27, Las Vegas, Nev.
Abstract 219.
Journal of Hospital Medicine.
2014; 9 (suppl 2). https://www.shmabstracts.com/abstract/is-specialized-care-plan-work-sustainable-a-followup-on-healthpartners-experience-with-patients-who-are-highutilizers/. Accessed March 28, 2020.
« Back to Hospital Medicine 2014, March 24-27, Las Vegas, Nev.