Case Presentation: A 31-year-old Caucasian female presented in active labor during her second pregnancy. She was planned for a cesarean section under spinal anesthesia with bupivacaine, morphine and fentanyl. Immediately, post-delivery she reported severe headache with blood pressure of 212/100 mm Hg, requiring urgent esmolol and labetalol. She developed new-onset tachypnea, desaturations and productive cough. Physical examination revealed tachycardia, jugular venous distention and bibasilar crepitations. Electrocardiogram revealed lateral ST-segment depressions and chest radiograph demonstrated pulmonary edema. Cardiac biomarkers were elevated – troponin-I (TnI) 0.66 ng/mL and B-type natriuretic peptide (BNP) 76 pg/mL. Transthoracic echocardiogram (TTE) demonstrated reduced left ventricular ejection fraction (LVEF) of 30-35%, hyper-contractile apical segment with hypokinetic basal walls. TnI peaked at 5.19 ng/mL and urine protein was negative. After gentle diuresis, she was medically optimized on metoprolol and lisinopril. Repeat TTE three days later demonstrated LVEF 50-55% without any wall motion abnormalities, confirming a diagnosis of intra-partum stress-induced cardiomyopathy (SICM) with inverted Takotsubo cardiomyopathy (TTC) configuration. She was discharged home on medical management with close cardiology follow-up.
Discussion: SICM, also called transient LV apical ballooning or TTC, is characterized by reversible LV dysfunction in the absence of significant coronary artery disease. Women (mean age 61-76 years) account for >90% cases, including 1-2% suspected myocardial infarction (MI) cases. It frequently mimics an acute MI, however it can present with symptoms of heart failure. It has rare associations with intra-operative states, cesarean section, spinal anesthesia and post-partum state. Inverted TTC is reported more frequently in younger and oncological patients and is associated with lesser symptoms and lower BNP levels. SICM is associated with physical and emotional stressors, both of which are present during the delivery and peripartum period making it difficult to distinguish from peripartum cardiomyopathy (PPCM). SICM is characterized by apical ballooning (less frequently the inverted pattern) with a rapid LVEF recovery. PPCM conversely has global dysfunction and delayed recovery. The pattern of wall motion abnormality and the rate and extent of LVEF recovery might help therefore to differentiate intra-partum SICM from PPCM.
Conclusions: Intra-partum SICM has certain characteristic distinguishing features such as TTC or inverted TTC pattern along with rapid recovery, to separate it from PPCM. Further studies are needed to help definite clinical criteria for distinction, to assist with assessment of therapy duration.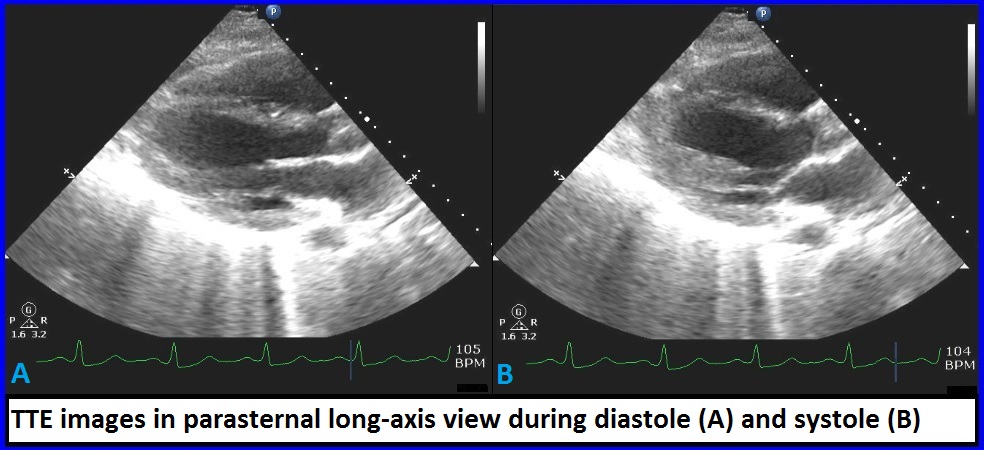 To cite this abstract:
Nawaz M, Vallabhajosyula S, Bellamkonda P, Sundaragiri P, Esterbrooks D. Intrapartum Inverted Takotsubo's Cardiomyopathy Associated with Spinal Anesthesia During Cesarean Section. Abstract published at
Hospital Medicine 2015, March 29-April 1, National Harbor, Md.
Abstract 634.
Journal of Hospital Medicine.
2015; 10 (suppl 2). https://www.shmabstracts.com/abstract/intrapartum-inverted-takotsubos-cardiomyopathy-associated-with-spinal-anesthesia-during-cesarean-section/. Accessed April 4, 2020.
« Back to Hospital Medicine 2015, March 29-April 1, National Harbor, Md.