Background: Communication between a patient's primary medical team and subspecialty consultants at the time of hospital discharge is important for ensuring an optimal transition to outpatient care. Of the 5200 patients admitted every year to the medical service at the Brigham and Women's Hospital, a tertiary care referral center, 1100 (22%) are seen by the Gastroenterology (GI) consult service. At the time of discharge, many of these patients' charts do not contain information about post-discharge GI follow-up care. The lack of standardized documentation regarding GI follow-up creates inconsistent and often inefficient post-discharge care. Some patients who would benefit from continued GI care may not receive it while others who do not need GI follow-up are scheduled for unnecessary appointments. In addition, trying to determine the GI follow-up plan at the time of discharge is often time consuming and confusing for both the medical team and the patient and can lead to delays in discharge.
Purpose: The goals of this project were to increase the frequency and standardize the information communicated by the GI consult service to the medical team prior to patient discharge
Description: Members of the GI and medicine teams met to determine the key elements needed at discharge and then created a "sign-off note" template containing these elements in the electronic health records (EHR; Epic Systems, Inc.)(Figure 1). Chart reviews of hospitalized patients seen by a GI consultant were performed over a 12 month period before and after implementation of the new template in the EHR. The percentage of charts with a GI sign-off note, as well as those that included the key elements were measured. The percentage of charts with a GI sign-off note increased from 52% to 89% within the first few of weeks after implementation, and this increase was sustained at 89% in the subsequent 10 months (Figure 2). The percentage of charts containing three or more of the key elements increased from 28% before implementation to 84% after implementation.
Conclusions: Implementation of a "sign-off note" template successfully improved documentation of the post-discharge GI plan, including transmission of key information, for hospitalized patients seen by the GI consult service. The improved communication of essential information prior to discharge helps to ensure patients receive appropriate outpatient care and streamlines the discharge process for the patient as well as the GI and medical teams. Utilization of the sign-off note template should also reduce unnecessary sub-specialty utilization by clearly defining which patients do not need continued outpatient GI care. Similar sign-off templates are currently being developed for other consult services across the hospital.
IMAGE 1: Figure 1. GI Sign-Off Template with Key Elements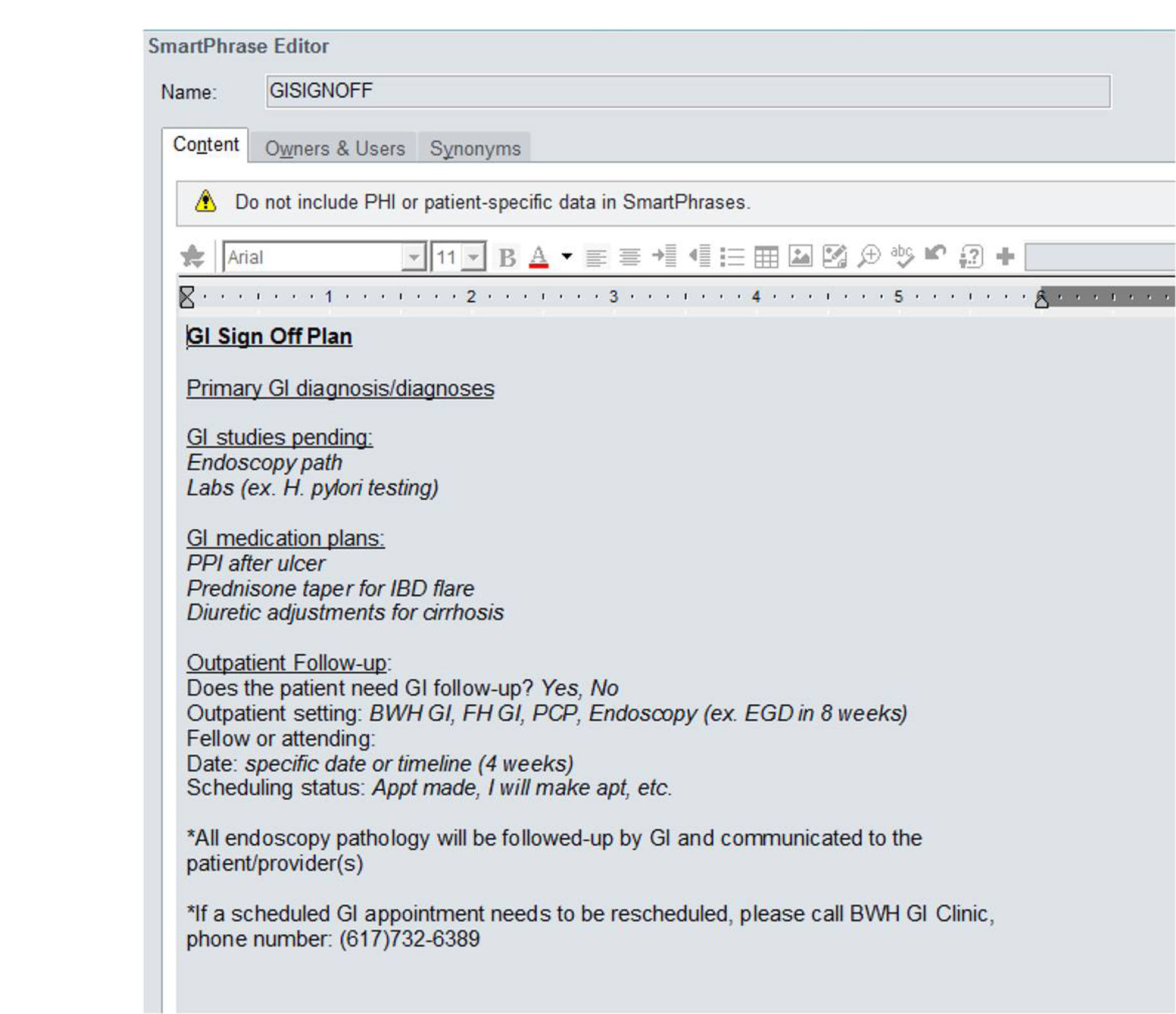 IMAGE 2: Figure 2. Percent of Charts with a GI Sign-off Note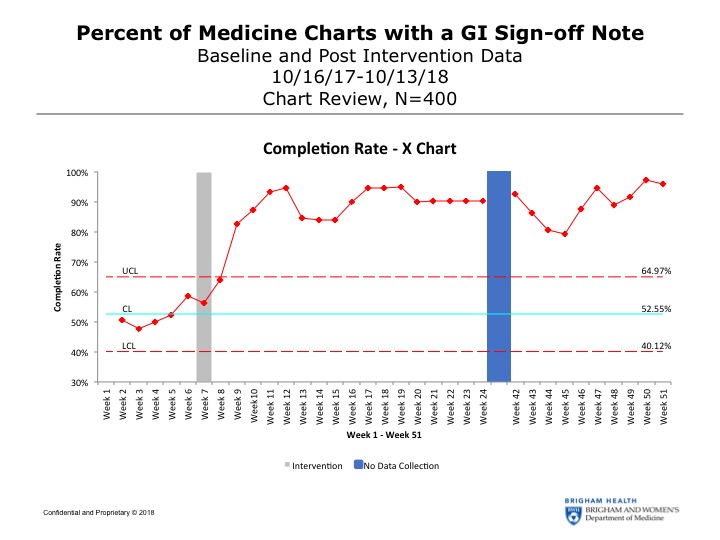 To cite this abstract:
Newman, L; Hinchey, E; Boxer, R; McElrath, E; Perencevich, M. IMPROVING SUBSPECIALTY COMMUNICATION AND FOLLOW-UP CARE FOR HOSPITALIZED PATIENTS. Abstract published at
Hospital Medicine 2019, March 24-27, National Harbor, Md.
Abstract 416. https://www.shmabstracts.com/abstract/improving-subspecialty-communication-and-follow-up-care-for-hospitalized-patients/. Accessed December 11, 2019.
« Back to Hospital Medicine 2019, March 24-27, National Harbor, Md.