Case Presentation:
A 28-year-old male presented with a 10-year history of intermittent post-prandial abdominal pain and fullness, forcing him to adopt a fetal position. He denied alcohol, tobacco, marijuana, or NSAID use. He reported worsening of pain in the last few months leading to 30-pounds of weight loss. Physical examination was unremarkable. Metabolic profile, CBC, pancreatic enzymes, and hepatobiliary ultrasonography were unremarkable. Due to the post-prandial nature of symptoms, ischemia was suspected. CT-angiography showed celiac artery narrowing at the diaphragmatic crura without atherosclerotic plaques. Duplex ultrasound revealed celiac artery velocity of 119 cm/s, increasing to 171 cm/s with inspiration and to 500 cm/s with expiration, indicating significant stenosis. Laparoscopic release of the median arcuate ligament with neurolysis of celiac ganglion resulted in rapid relief of his symptoms.
Discussion:
Dunbar Syndrome (also known as the Median Arcuate Ligament Syndrome) is a rare cause of chronic mesenteric ischemia, resulting from a low position of the median arcuate ligament that normally stretches between the right and left diaphragmatic crura. Diagnosis is often delayed given the non-specificity of the presenting symptoms. An abdominal bruit is occasionally present. The condition should be considered early in patients with long-standing post-prandial abdominal pain and weight loss in the absence of other more common differential diagnoses. Well selected patients report significant improvement following surgical release of the ligament.
Conclusions:
Diagnosis of chronic abdominal pain can be very difficult and involve extensive and invasive testing. In some cases, patients can be mislabeled as drug-seekers. Physicians taking care of these patients should be mindful of the presentation and the complications.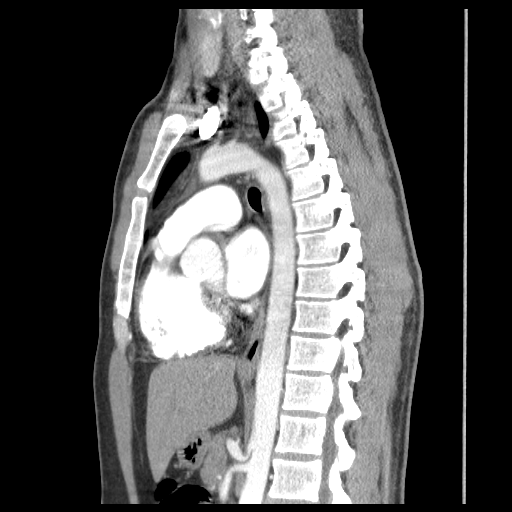 To cite this abstract:
Rehman S, Kowsika SS, Khalid F, Rajaratnam A. Dunbar Syndrome: A Rare Case of Post Prandial Abdominal Pain. Abstract published at
Hospital Medicine 2016, March 6-9, San Diego, Calif.
Abstract 759.
Journal of Hospital Medicine.
2016; 11 (suppl 1). https://www.shmabstracts.com/abstract/dunbar-syndrome-a-rare-case-of-post-prandial-abdominal-pain/. Accessed April 9, 2020.
« Back to Hospital Medicine 2016, March 6-9, San Diego, Calif.