Case Presentation:
A 58 year-old male with a history of heart and kidney transplantation in 2012, was admitted for a five day history of worsening diarrhea. Initial workup did not reveal a cause for his symptoms, and his mentation was at baseline. There was no history of mosquito bites or other exposures. Following admission, he became progressively encephalopathic and febrile to 39.1°C, with rigors and hypertension.
Initial serum and CSF serology (plasma nucleic acid test) for West Nile virus (WNV) were negative. Empiric antibiotics for meningoencephalitis were started, but the patient continued to deteriorate, requiring ICU care and later intubation. With no clear etiology or explanation for his apparent meningoencephalitis, and a shortage of St. Louis Encephalitis virus (SLEV) testing reagents, CSF was sent to the Arizona state laboratory for arboviral diagnostics. He received intravenous immunoglobulin and 10 days of interferon alpha 2b for suspicion of WNV disease.
Subsequent serum and CSF were positive for WNV IgM, with negative IgG. Serology obtained 21 days after the initial positive IgM revealed a positive WNV IgM and IgG. State laboratory testing on CSF fluid identified SLEV and WNV by ELISA. Plaque reduction neutralization testing (PRNT) at the CDC confirmed SLEV; WNV was negative. The patient recovered and was later discharged to the inpatient rehabilitation unit.
Discussion:
Flaviviridae are single-stranded enveloped RNA viruses that include mosquito-borne West Nile virus, St. Louis encephalitis, Japanese encephalitis virus, Yellow Fever virus, and Dengue Fever virus. Due to their structure, specifically the E glycoprotein antigen, flavivirus infections can induce virus-specific, as well as cross-reactive, immune responses. This antigenic cross-reactivity poses challenges in the serologic diagnosis of specific flavivirus infections.
Cross-reactivity of SLEV and WNV using ELISA pose a further challenge when trying to differentiate between two diseases that are clinically indistinguishable from one another, but differ in therapy. Although not previously reported, since both viruses are transmitted by Culex mosquitoes, a simultaneous outbreak can occur, as in Maricopa County, Arizona in the summer of 2015. A positive WNV IgM needs confirmation using PRNT to distinguish between the two infections.
Conclusions:
WNV and SLEV, both Flaviviridae, are similar in clinical presentation, and diagnosis is challenging when both viruses are co-circulating. False-positives and cross-reactivity occur with ELISA testing, due to the E glycoprotein antigen. Advanced testing from reference laboratories is necessary to differentiate these two causes of encephalitis.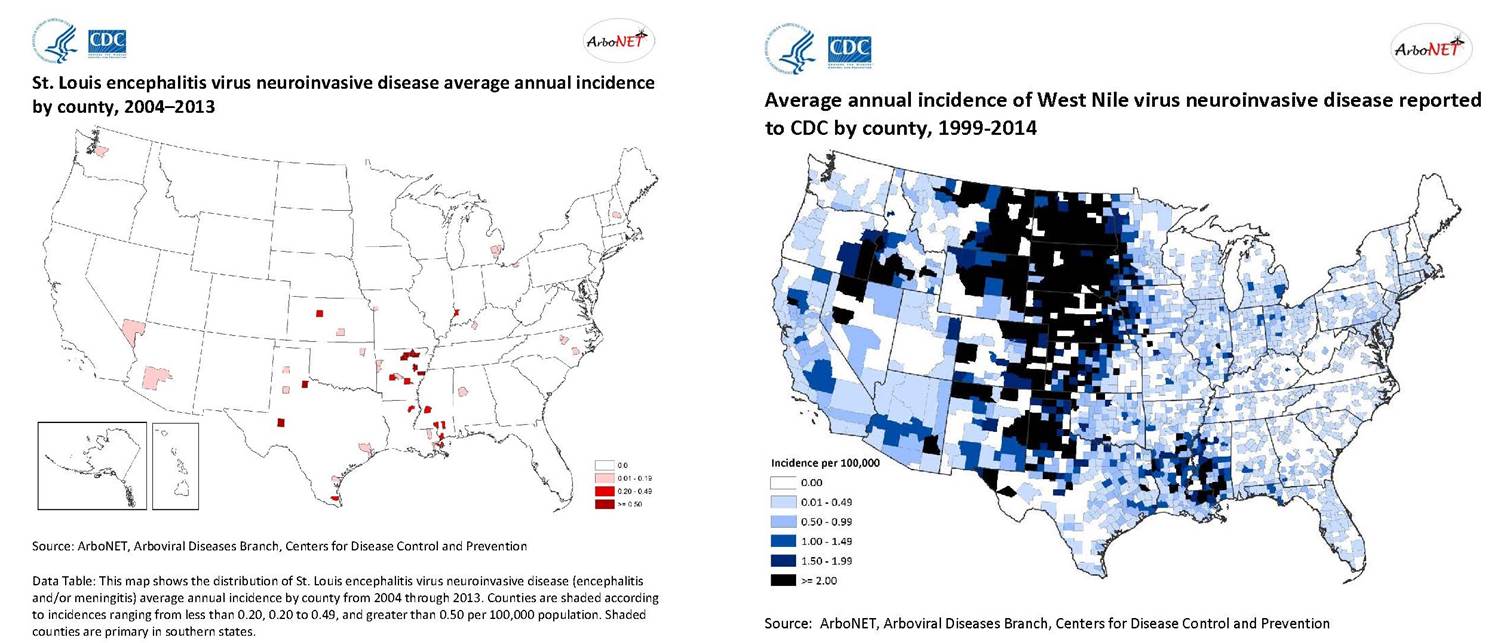 To cite this abstract:
Short JH, Hartmann C, Seville T, Blair J. Double Trouble by Serology – St. Louis Encephalitis Vs. West Nile in Arizona. Abstract published at
Hospital Medicine 2016, March 6-9, San Diego, Calif.
Abstract 813.
Journal of Hospital Medicine.
2016; 11 (suppl 1). https://www.shmabstracts.com/abstract/double-trouble-by-serology-st-louis-encephalitis-vs-west-nile-in-arizona/. Accessed November 18, 2019.
« Back to Hospital Medicine 2016, March 6-9, San Diego, Calif.