Case Presentation:
A 45‐year‐old woman presented with a chief complaint of severe lower back pain and intractable vomiting. She had a complicated medical history: mitochondrial neurogastrointestinal encephalopathy (MNGIE) disease and short bowel syndrome secondary to multiple abdominal surgeries. She also had a history of repeated central venous access placement for intermittent TPN use, recent history of MRSA sepsis treated with vancomycin (the last dose was two weeks prior), and a remote history of bacterial endocarditis ten years prior. She was afebrile on presentation and physical examination yielded severe abdominal and lower back muscle spasms. She did not have an elevated white count. While hospitalized, she underwent a gadolinium‐enhanced MRI of her lumbar spine to delineate whether her back pain was secondary to MNGIE or another occult pathology; this identified L5‐S1 osteomyelitis and discitis. Despite negative fungal blood cultures, a culture of the lesion grewCandida tropicalis. Subsequent labs included an elevated ESR and CRP, elevated ß‐D glucan assay, and a negative transesophageal echocardiogram. The patient was initially started on anidulafungin and her clinical condition began to improve. After confirming negative blood cultures, her peripherally inserted central catheter was replaced, and she was discharged on IV fluconazole.
Discussion:
Lumbar vertebral osteomyelitis due to Candida is an infrequent diagnosis. The most common species of Candida to cause the infection are C. albicans and C. glabrata, with C. tropicalis being reported at a lower frequency. The most commonly reported risk factor is the presence of central venous access leading to fungemia. Positive fungal blood cultures can help in narrowing down the differential diagnosis, but as evidenced by this case, they are not a necessity. Being aware of the common risk factors (present or historical) may help in clinical decision making: central venous access, previous surgeries, use of broad‐spectrum antibiotics, and the use of immunosuppressive medications. The most common clinical feature is back pain, and radiologic investigations can quickly narrow down the differential diagnosis. A definitive diagnosis cannot be made without microbiological evidence of the fungus. Treatment consists of systemic antifungal therapy and at times requires surgical intervention. Antifungal susceptibility is recommended to guide treatment for the less commonly known species of Candida.
Conclusions:
Although Candida vertebral osteomyelitis is much less likely without documented evidence of current fungemia, the mere presence of risk factors should alert the clinician to the possibility of this diagnosis. When there is clinical suspicion, the microbiological diagnosis can be made by obtaining tissue cultures from the suspected lesion.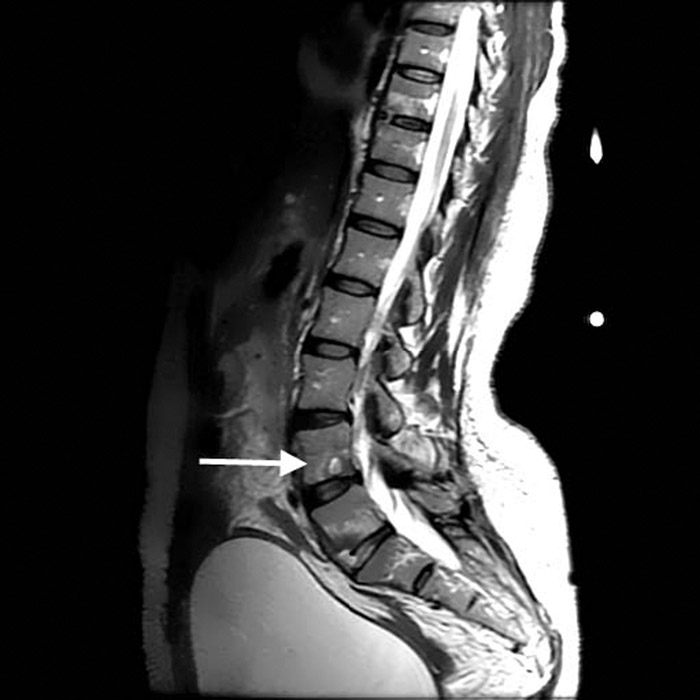 To cite this abstract:
Avasarala S, Bolda J, Chiang S, Jeffries J. Don't Cease Until You Find the Yeast. Abstract published at
Hospital Medicine 2014, March 24-27, Las Vegas, Nev.
Abstract 327.
Journal of Hospital Medicine.
2014; 9 (suppl 2). https://www.shmabstracts.com/abstract/dont-cease-until-you-find-the-yeast/. Accessed March 31, 2020.
« Back to Hospital Medicine 2014, March 24-27, Las Vegas, Nev.