Case Presentation: A 80 year-old male with history of stage IIIBE mantle cell lymphoma (MCL) diagnosed after presenting with left upper quadrant abdominal pain associated with weight loss, night sweats, fevers, and fatigue. He completed six cycles of bendamustine-rituximab with complete response to therapy by PET/CT scan. Six months later, he felt a subcutaneous nodule over the left shoulder that was considered unrelated to his lymphoma. Shortly after, he sustained a mechanical fall and noticed swelling and erythema of his second left toe (Figure 1) for which he was treated with antibiotics. At four weeks follow up, he was noted to have worsening pain and swelling of his toe lesion with ulceration, as well as a new nodule on the left lower leg. The left shoulder nodule had increased in size. X-ray films of his foot and leg were negative for osteomyelitis and MRI showed soft tissue mass concerning for malignancy. Biopsies of these lesions showed recurrent MCL, 90% Ki-67 positive. Recurrence of disease was not associated with B-symptoms. PET/CT was consistent with clinical findings and negative for recurrence elsewhere.After undergoing three cycles of salvage chemotherapy with bortezomib/rituximab/dexamethasone patient was found to have new cutaneous lesions indicative of disease progression. His treatment regimen was changed to single-agent ibrutinib with progressive shrinkage of cutaneous lesions and favorable side effect profile.
Discussion: Mantle cell lymphoma (MCL) is a rare, incurable, and rapidly progressing disease arising from mature B-lymphocytes that comprises 3–10% of all non-Hodgkin's lymphoma subtypes. At the time of diagnosis, the disease is usually in the advanced stage in up to 70% of the patients and frequently associated with generalized lymphadenopathy, splenomegaly and involvement of the bone marrow, peripheral blood, Waldeyer's ring or gastrointestinal tract. Rarely, involvement of the skin, breast, and central nervous system has been described. Patients who develop skin lesions with widespread MCL typically have a poor prognosis. Recommended treatments include induction chemotherapy followed by consolidation with autologous bone marrow transplant or alternative regimens such as bendamustine- rituximab for those who are not good candidates for aggressive therapy.
Conclusions: This case serves to show that MCL is an uncommon, difficult– to–treat, non-Hodgkin lymphoma with a heterogeneous presentation ranging from asymptomatic disease to myriad clinical manifestations resulting from extranodal disease. Since cutaneous lesions are rare and can represent the first manifestation of new or recurrent MCL, awareness of this rare presentation is crucial for early diagnosis and treatment.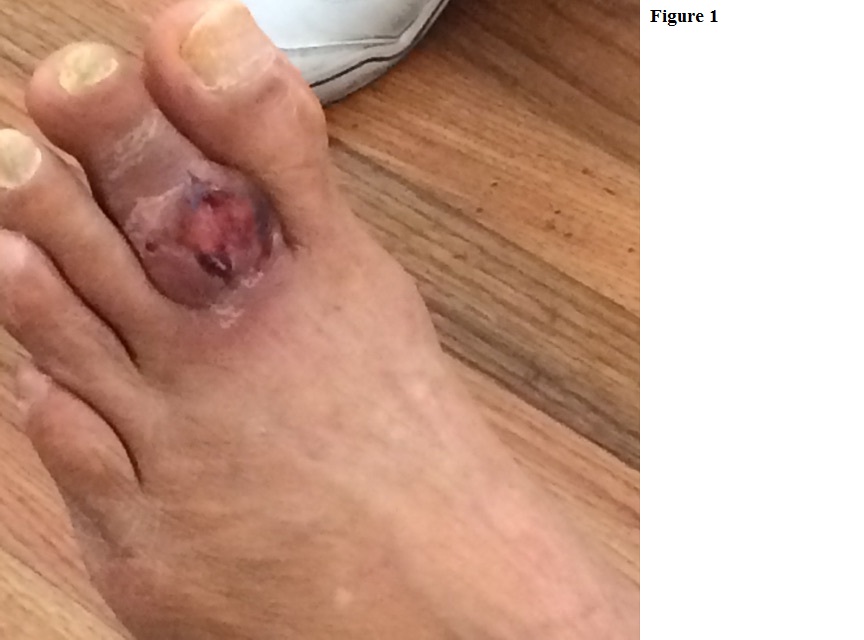 To cite this abstract:
Olazagasti C, Velazquez AI, Bernabe C, Zahr AA, Shapira I. Cellulitis? Think Again! an Unusual Presentation of Recurrent Mantle Cell Lymphoma. Abstract published at
Hospital Medicine 2016, March 6-9, San Diego, Calif.
Abstract 716.
Journal of Hospital Medicine.
2016; 11 (suppl 1). https://www.shmabstracts.com/abstract/cellulitis-think-again-an-unusual-presentation-of-recurrent-mantle-cell-lymphoma/. Accessed March 29, 2020.
« Back to Hospital Medicine 2016, March 6-9, San Diego, Calif.