Case Presentation: An 82-year-old man with a history of hypertension and known aortic insufficiency presented with bilateral lower extremity rash, ankle edema, and bradycardia. The ankle edema began two weeks prior to presentation followed by an erythematous, pruritic rash on his anterior shins. He initially presented to urgent care and was found to have a heart rate of 30 beats per minute, and was referred to the hospital. On admission, the patient denied fever, chills, night sweats, chest pain, palpitations, dyspnea, and syncope. He endorsed completing a course of antibiotics after having a dental procedure eight months ago. Vital signs were unremarkable except for bradycardia and hypertension. He appeared well without distress. The cardiac exam revealed bradycardia with a faint diastolic murmur, loudest in the left upper sternal border. Lower extremities had trace ankle edema with non-blanching, deeply pigmented erythematous papules covering the anterior shins. Laboratories were significant for a hemoglobin of 8.4g/dl, creatinine 1.53mg/dl, troponin elevation of 0.19mg/dl and negative autoimmune serologies. Electrocardiogram revealed complete heart block (CHB) and he subsequently underwent transthoracic echocardiogram, which demonstrated moderate mitral regurgitation and severe aortic insufficiency. A transesophageal echocardiogram revealed multiple mobile vegetations consistent with endocarditis involving the right coronary and non-coronary cusps with a small aortic paravalvular abscess. Blood cultures were positive for Granulicatella Adiacens (GA). Ceftriaxone and Ampicillin were initiated and he underwent tissue aortic valve replacement and pacemaker placement.
Discussion: Subacute endocarditis often presents with subtle multisystemic manifestations, making a diagnosis difficult. We present a case in which an otherwise well patient presented with bradycardia and rash, and was ultimately found to have CHB and infective endocarditis (IE). Cutaneous purpura is the most common skin manifestation of IE, but often misdiagnosed as a vasculitic rash of other etiologies. Per the literature, the prevalence varies from 8%-40% and is often accompanied by other signs of infection.
There are few cases reports in which endocarditis presents, like our patient, as heart block without other sequela. New or changing cardiac conduction abnormalities are found in approximately 10%-25% of all cases of IE with CHB seen in only 2%-4% of all cases. The patient's blood culture revealed GA, an unusual cause of IE. GA is a fastidious organism, considered a nutritionally variant streptococci, associated with normal oral flora. It is thought to account for approximately 5% of all streptococcal endocarditis, however, likely underdiagnosed. Given the concern for worsening renal function, our patient was treated unconventionally with ampicillin and ceftriaxone, instead of the suggested synergy regimen of a β-lactam antibiotic plus an aminoglycoside. According to guidelines, there is no data available for this combination of treatment for GA endocarditis.
Conclusions: The differential diagnosis for a patient with purpura should include a workup for endocarditis, particularly in patients with a known history of valvular disease or in the setting of new or worsening cardiac dysfunction or conduction abnormalities.
IMAGE 1: Transesophageal echocardiography revealing multiple vegetations involving the right coronary and non coronary cusps of the aortic valve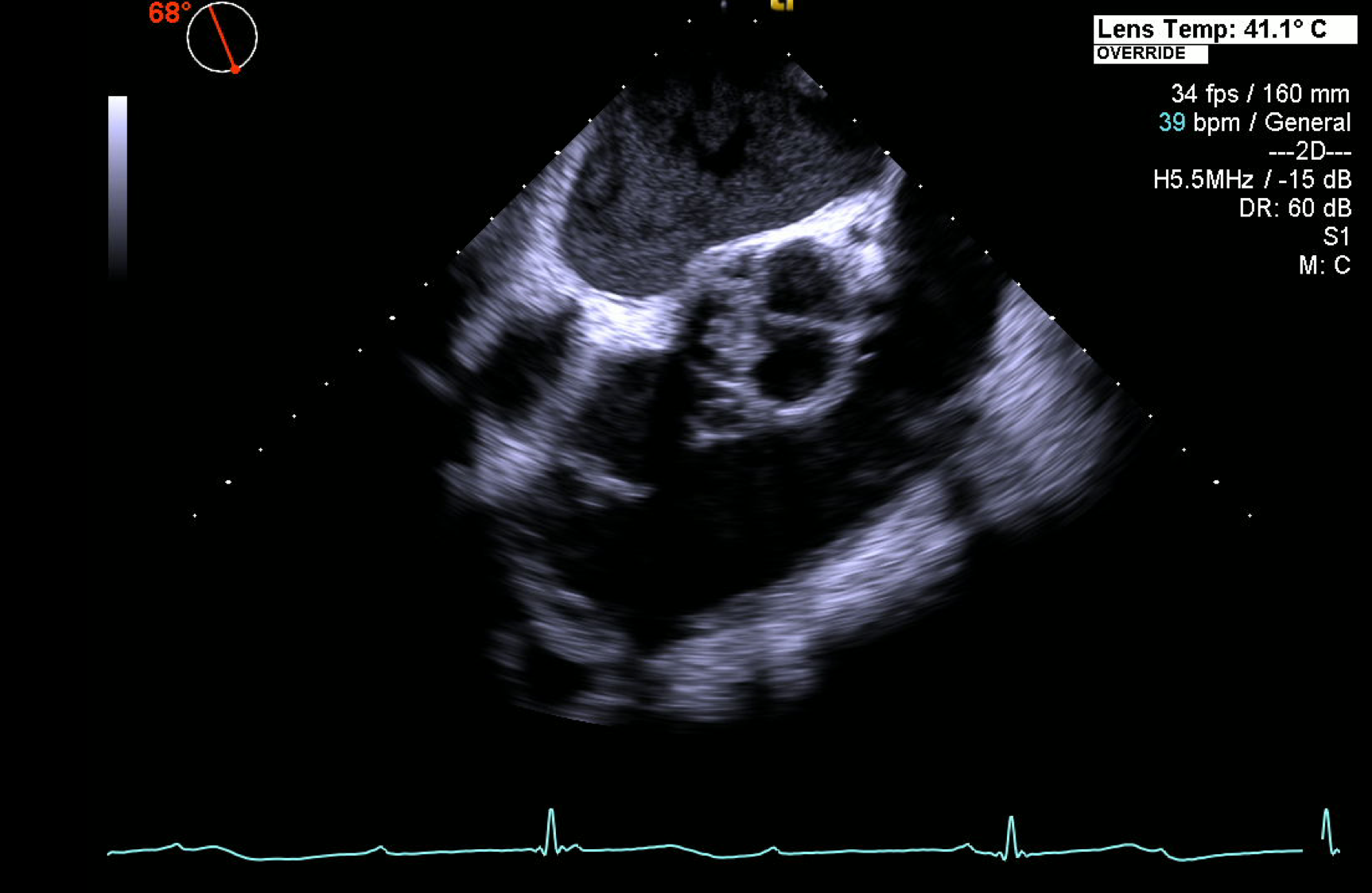 IMAGE 2: Lower Extremity Rash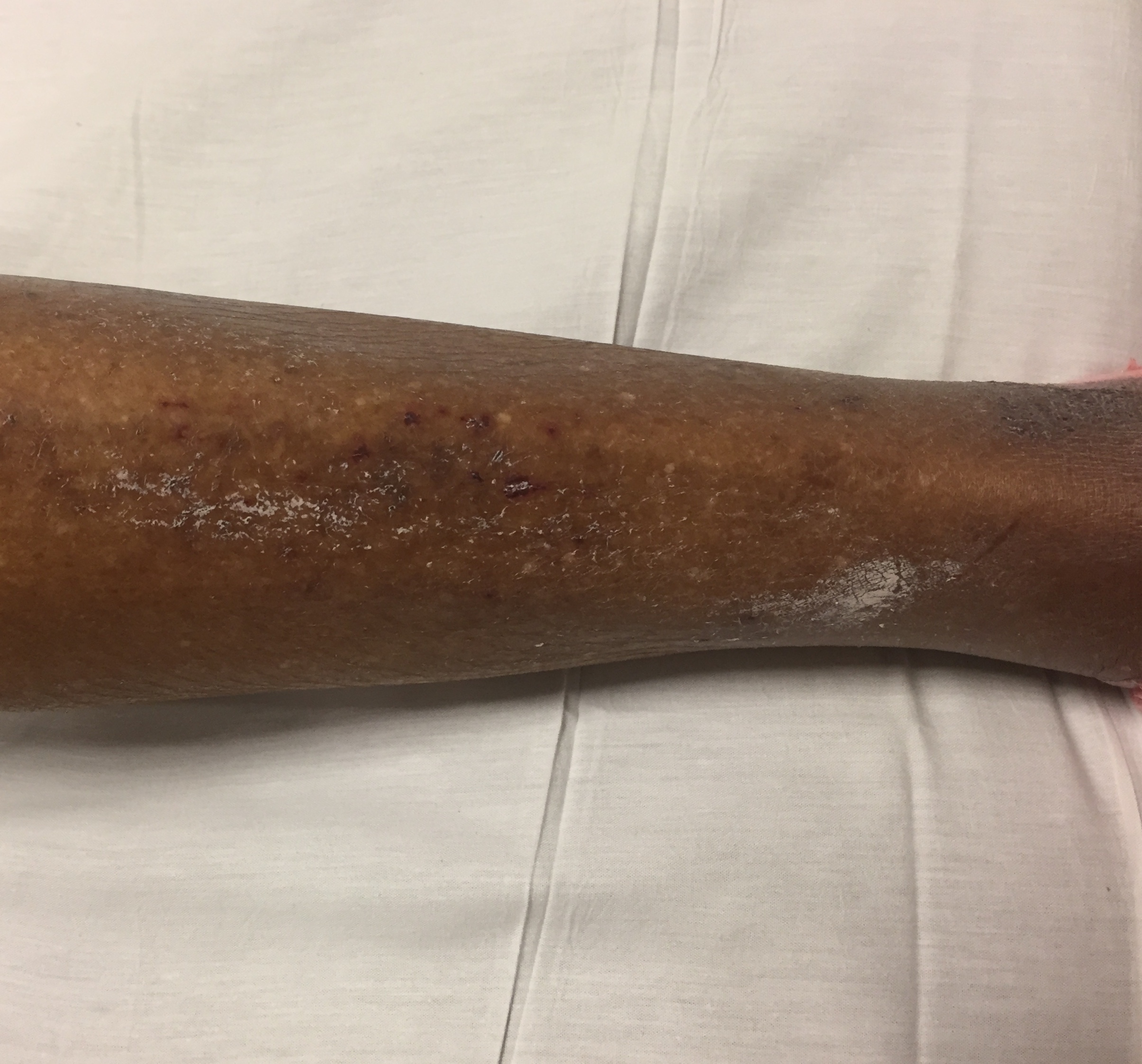 To cite this abstract:
Halford, B; Taylor, C; Berka, H; Barstow, M. Blocking a Rash Diagnosis: An Unusual Case of Infective Endocarditis. Abstract published at
Hospital Medicine 2018; April 8-11; Orlando, Fla.
Abstract 599. https://www.shmabstracts.com/abstract/blocking-a-rash-diagnosis-an-unusual-case-of-infective-endocarditis/. Accessed April 1, 2020.