Case Presentation:
47 year old black female presented to the hospital with one week of generalized weakness, body aches and malaise. Her medical history was significant for large hemorrhoids that were resected one month prior to the hospital visit. During the hemorrhoid surgery she was found to have anemia which required a blood transfusion. She worked in an office and denied any recent history of travel or camping.
On physical exam, she was febrile with temperature of 102.8°F and tachycardic with heart rate of 105 beats per minute. She had mild pallor but appeared in no acute distress. Laboratory tests showed hemoglobin of 5.5 g/dL with Mean Corpuscular Volume (MCV) of 74 fL and platelet count of 20 K/uL. The patient was admitted to the hospital for blood transfusion and further evaluation of her anemia. Lactate dehydrogenase (LDH) was found to be elevated at 456 U/L and haptoglobin was low at <20 mg/dL. The results prompted concerns for hemolysis. Hemoglobin electrophoresis showed Hemoglobin C trait and her Direct Coombs test was negative. A peripheral blood smear was sent for schistocytes and Babesia was revealed in about 1% of cells (see image). Oral Azithromycin and Atovaquone was started with slow improvement of her hemoglobin and platelet count.
Discussion:
Babesiosis is an emerging human health threat often transmitted by a tick bite. In United States it is most commonly caused by Babesia microti. Humans are an incidental host to this protozoan, whose vector for transmission is the Ixodes tick. Symptoms usually start after a month of incubation and present with fever, fatigue and weakness. Laboratory tests usually reveal anemia and thrombocytopenia with preserved white blood cell count. Liver enzymes and hemolysis laboratory tests can be abnormal. Babesiosis is usually diagnosed via microscopic examination of the patient's blood smear, which occasionally shows tetrads known as the Maltese Cross. The severity of babesiosis depends on the degree of parasetemia and host's immune competency. Mild babesiosis usually occurs with parasetemia less than 4%. It is treated with Atovaquone and Azithromycin for up to 10 days. Severe anemia or parasetemia > 10% can lead to complications such as renal failure and splenic rupture, which may require red cell exchange transfusion.
Transfusion-transmitted babesiosis is rare. Less than 160 cases have been documented in United States over the last forty years. The incidence of transfusion-transmitted babesiosis is about 1 per million red blood cell units. It can be as high as 1 in 15,000 units in endemic areas like Rhode Island. At present, donated blood is not screened for Babesia. Although there has been increased attention to screen the blood supply, present technology makes it too expensive with estimated costs of hundreds of millions of dollars per year.
Conclusions:
Clinicians who practice in endemic areas for Babesia should be aware of the possibility of transfusion related babesiosis and properly educate patients receiving transfusions about the risks and symptoms of this disease. A cost-effective babesiosis screening test is desired for blood products, particularly in endemic areas.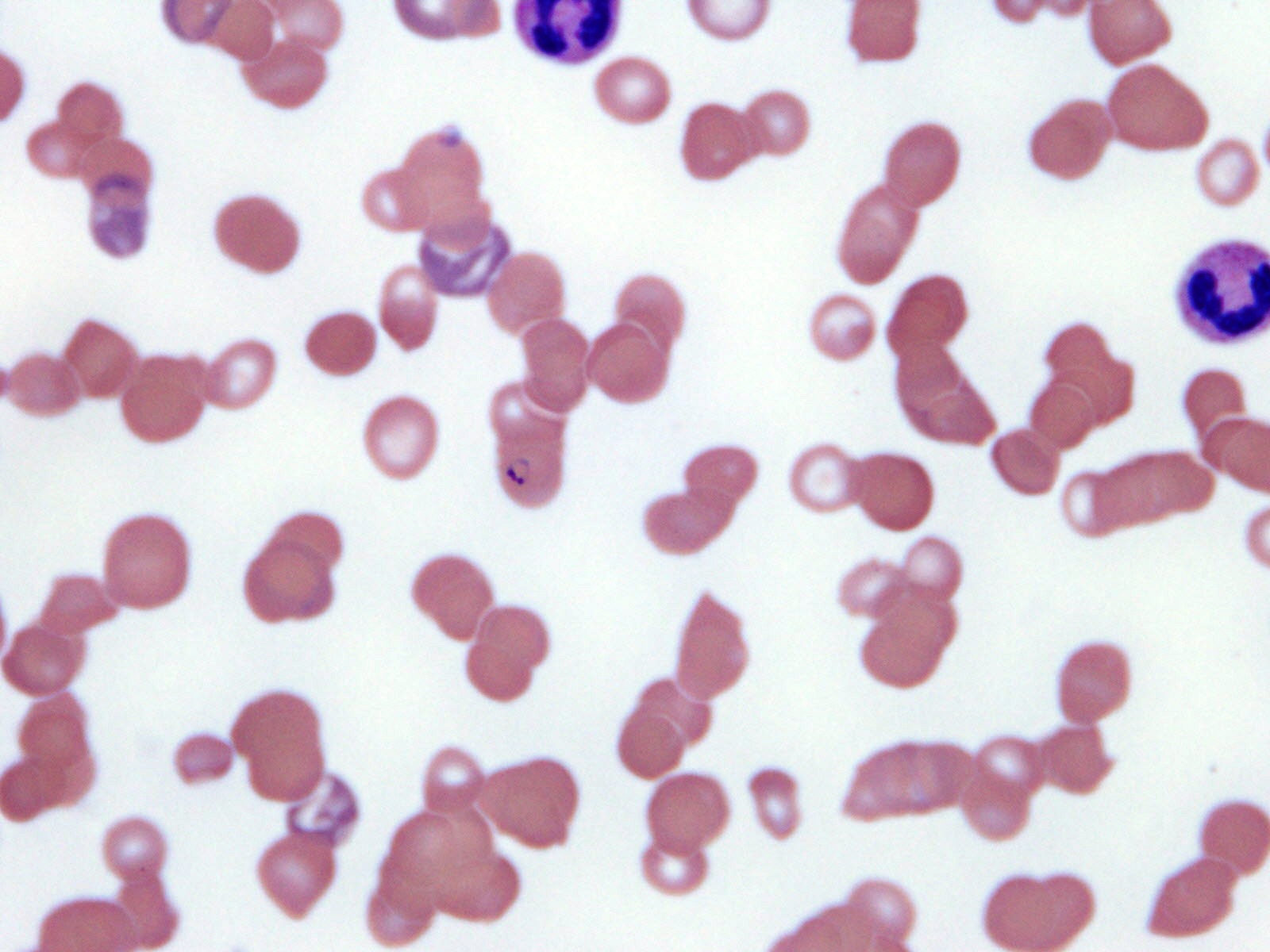 To cite this abstract:
Potashinsky A, Tang P, Greenberg M, Bellew E, Lee CH, Xia Y. Babesiosis Without the Tick. Abstract published at
Hospital Medicine 2016, March 6-9, San Diego, Calif.
Abstract 740.
Journal of Hospital Medicine.
2016; 11 (suppl 1). https://www.shmabstracts.com/abstract/babesiosis-without-the-tick/. Accessed April 3, 2020.
« Back to Hospital Medicine 2016, March 6-9, San Diego, Calif.