Case Presentation:
A 64‐year‐old woman presented with acute onset right lower extremity pain and swelling. She had a history of moderate car travel one week prior to admission and described decline in stamina, generalized fatigue, and night sweats over the course of one month. Past medical history was significant only for gastroesophageal reflux disease. Physical exam revealed a mildly swollen right calf. Vital signs and cardiopulmonary evaluation were normal. She lacked bruising, petechiae, splenomegaly, adenopathy, pallor or jaundice. Ultrasound was positive for deep vein thrombosis (DVT) of the right peroneal vein. Laboratory studies, in anticipation of anticoagulation, unexpectedly revealed a white blood cell count of 35,000/uL with 60% blasts (see image) and a platelet count of 61. Patient had a negative disseminated intravascular coagulation screen and was treated with unfractionated heparin. Further histologic evaluation yielded a diagnosis of acute myeloid leukemia (AML). She was transferred to a center with transplant capability for further management.
Discussion:
VTE is a common clinical condition often requiring hospitalization. In addition to establishing diagnosis and initiating proper treatment, it is essential to determine the cause of thrombosis. Though our patient had a history of travel, it was not convincing as a provocative factor. Her abnormal counts, including circulating blasts, provided a diagnosis of acute leukemia. Two aspects of this case are remarkable. First, while known malignancy accounts for 18% of cases of symptomatic DVT in the general population, VTE heralding a new diagnosis of cancer is uncommon. Second, malignancy‐associated hypercoagulable states are generally considered to be linked with solid tumors as opposed to hematologic malignancies. This perception is being challenged by recent studies. In a 2009 review of 5,394 patients with AML, the 2‐year incidence of VTE was 5.2%, comparable to patients with some solid tumors. Advanced age, co‐morbidity and female gender increase risk of thrombosis. AML continues to demonstrate a bimodal occurrence with presentations in childhood and in late adulthood. Classically, signs and symptoms of AML include fever, weight loss, fatigue, night sweats, and loss of appetite. Although our patient endorsed some of these symptoms, it was her VTE that led her to seek care and establish her AML diagnosis.
Conclusions:
VTE remains a common occurrence in the clinical setting, and determining cause is essential. While rare, VTE can herald a new diagnosis of cancer. If investigation of usual risk factors is negative, malignancy‐associated hypercoagulable state may be considered. Hematologic malignancies such as AML also increase risk of VTE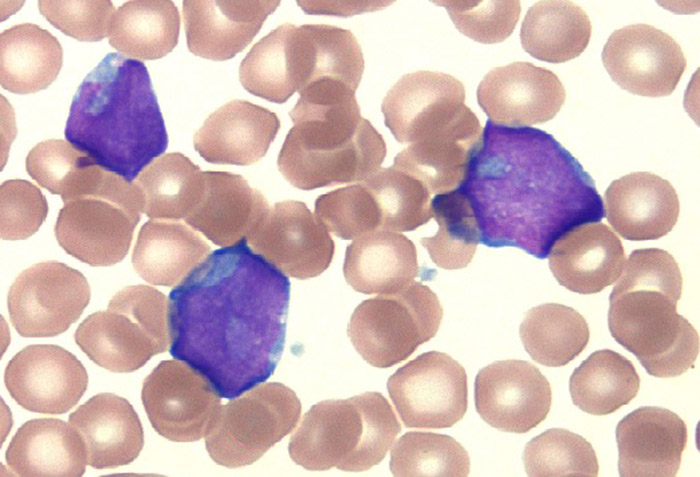 To cite this abstract:
Thibodeau G, Geyer C. An Unexpected Case of Venous Thrombolembolism. Abstract published at
Hospital Medicine 2014, March 24-27, Las Vegas, Nev.
Abstract 647.
Journal of Hospital Medicine.
2014; 9 (suppl 2). https://www.shmabstracts.com/abstract/an-unexpected-case-of-venous-thrombolembolism/. Accessed April 5, 2020.
« Back to Hospital Medicine 2014, March 24-27, Las Vegas, Nev.