Case Presentation:
25 year‐old man was in his usual state of health until he chopped up Opana ER tablets in tap water, heated the solution, then filled a syringe and took "at least 5‐6 hits" into the vein after which he developed fever and overall did not feel well. He presented to outside hospital with lab showing anemia, thrombocytopenia and serum creatinine of 1.3. There was a high concern for TTP (Thrombotic thrombocytopenic purpura), and was transferred for possible plasma exchange. He had fever up to 101 degree F. He denied mental status changes. He has never been told that he was anemic, or had issues with his platelets. On examination, he was afebrile, heart rate 109, respiratory rate 20 with oxygen saturation 100% on room air, blood pressure 110/59. He was alert and oriented. Lungs exam were bilaterally clear to auscultation. Cardiovascular exam was positive for tachycardia without murmurs. Skin exam was positive for track marks on bilateral upper extremities but negative for rash or ecchymosis or splinter hemorrhages. Initial laboratory included WBC 14.3, Hb 8.1, Platelets 55000, S Cr 1.4, LDH 526, Haptoglobin <30, DCT negative, Peripheral blood smear positive for 2+ schistocytes and normal looking platelets without clumping. A clinical diagnosis of TTP was made. ADAMTS 13 activity returned 32% (66‐158%), which confirmed the diagnosis of TTP. Hematology recommendations were to continue supportive care with IV fluids. He did not require plasma exchange or platelet transfusion given the improvement with supportive measures. On the day of discharge, platelet count was 102000 and renal function was back to baseline.
Discussion:
The presence of TTP should be suspected when a patient presents with following clinical and laboratory findings without another clinically apparent etiology: Microangiopathic hemolytic anemia, Thrombocytopenia, Acute renal insufficiency, Neurologic abnormalities, Fever. Our patient had 4 of 5 findings to make a clinical diagnosis of TTP. ADAMTS 13 activity of 32% confirmed our diagnosis. Sepsis and other clinically relevant etiology were ruled out with negative blood cultures and negative transesophageal echocardiogram. From a case control study in 2012 in Tennessee, investigators determined that cases of TTP‐like illness were associated with dissolving and injecting tablets of Opana ER, a recently reformulated extended‐release form of oxymorphone intended for oral administration. Given the characteristic findings of TTP with no other clinically apparent etiology and the temporal relationship with the intravenous Opana ER injection it was strongly thought to be due to the Opana ER. The new formulation designed to inhibit crushing and dissolving tablets was released in February 2012. The new formulation contains inactive ingredients not found in the original formulation, including polyethylene oxide (PEO) and polyethylene glycol. It is unclear what component or components of reformulated Opana ER might trigger TTP like illness when injected.
Conclusions:
Thrombotic thrombocytopenic purpura (TTP) is a rare but serious blood disorder characterized by microangiopathic hemolytic anemia and thrombocytopenia and has not been associated previously with intravenous abuse of Opana ER (oxymorphone), a recently reformulated extended release form of oxymorphone intended for oral administration. Our case describes the association between TTP‐like illness and injection of formulated Opana ER. Our patient definitely made a narrow escape with complete recovery from conservative measures.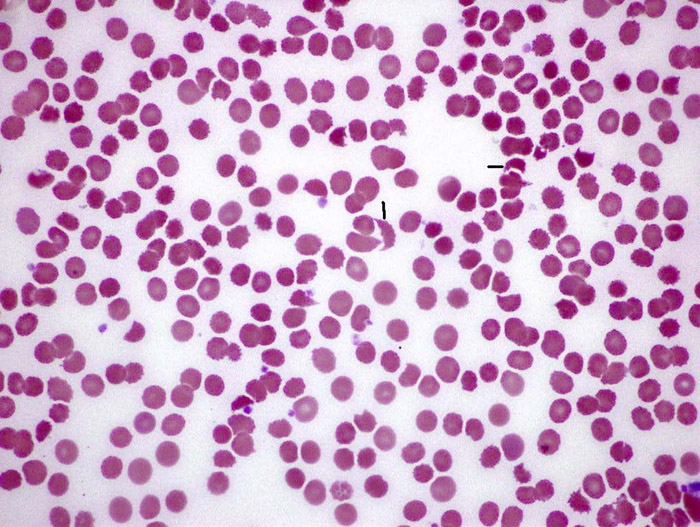 To cite this abstract:
Chaudhary D, Mori A. A Narrow Escape from the Deadly Dose of Opana. Abstract published at
Hospital Medicine 2014, March 24-27, Las Vegas, Nev.
Abstract 379.
Journal of Hospital Medicine.
2014; 9 (suppl 2). https://www.shmabstracts.com/abstract/a-narrow-escape-from-the-deadly-dose-of-opana/. Accessed March 28, 2020.
« Back to Hospital Medicine 2014, March 24-27, Las Vegas, Nev.